Junnie Lai, MBA
Badges
Following Tags
Tags on answered questions How long can it take you to grow a small business that you have just started? I have always wanted to have a business of my one but everyone always tells me that I NEED to go to school aka collage and university but I don't want to anymore. and I don't know if I have to anymore id like to work on my trade and work on the abilities id need as a chef Hey, I'm a high school student conducting a research project on how your home workspace impacts your job satisfaction. If you work remotely could you complete this survey, it takes about 5 minutes. This is a repost from a previous question, but I was hoping to get five more responses before I... Can you tell me about the classes that you took and their difficulty and content? Sang
Oct 26, 2022 327 views
I want to pursue my career in the business field. I'm wondering what steps must I take in order to become to pursue this passion.
Rock Hill, South Carolina How much would a chef salary be working in there own restaurant. What careers can I pursue in hospitality . What are the main and most important things in a resume when aplaing for any job category that falls under business employment. And what what are the main and most important things in a resume when aplaing for any job category that falls under Game designing. What are you guy's experiences as chefs or just hospitality in general (get detailly please). I want to connect with businesses or entrepreneurs.
Bacolod, Western Visayas, Philippines I starting my own business in nail and want to become a nail tech Culinary is a promising career, but I'm on the rocks about how long to stick with this career, even when times are moving ahead. Please leave down your own experiences below, as it will help me get a sense of what to expect.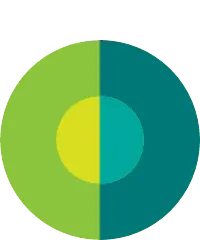 #chef #issues #help #culinary-arts #hospitality
I asked this question because I want to know what I have to look out for when entering the position I recently started my own sticker business, and I heard from a student that they were majoring in business management and starting their own business.. I wanted a little more background information on this subject, and if this field is for me.. #business #entrepreneur #management...