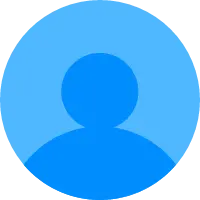 Frank Saucedo
Badges
Following Tags
Tags on answered questions
Active Locations What does a typical day for a real estate broker look like?
What are some tools of the trade?
What are the requirements and training needed in order to become a real estate broker? I am passionate about my work, I am ambitious and driven, I am highly organized, I'm a people-person. #real-estate #finance Devan
Nov 05, 2020 315 views
In school I am most interested in history and business. My hobbies include cooking and playing video games. I have been thinking about my future career for a while now but I can't decide how to pick a career I would enjoy. #career #undecided #career #college-major #major #college-major #professional #pleasehelp I will be graduated in June 2020 with a BBA in Finance minor in communication studies. I also have a background in Life Sciences in Taiwan. I need people from different perspective advice on how can I combined what I have to create something new or the potential industry that I can look into... Ahnna
Jan 21, 2018 444 views
I understand the need for a further education in order to preform skills at higher paying jobs, but is having the debt of college loans and spending all that time really worth it in the long run? Neither of my parents finished college and they seem to be doing more than fine, but they also... My name is Yamelyn I'm 17 years old I'm currently attending Job Corps in El Paso, Texas and will soon be attending an Office Administration class. I took a business class at the last school I was attending and learned much useful information but I would like to know what employers would be... Matt
Nov 28, 2019 575 views
I have a background in every sport
I have great salesman skills
I have great street smarts
I have great leadership sales #sports #sports-management #business #work daisy
Nov 15, 2019 1211 views
#management #computer-science frank
Nov 05, 2019 299 views
looking to get realist goal standards #salary #business #career #office #administration # #entrepreneur