Elizabeth Riezinger
Badges
Following Tags
Tags on answered questions
Active Locations I will have a part-time job to help pay for housing and have a little help from my family but it would really be helpful to have some type of cushion. What can I do to get free money particularly for house rent? Is there any special programs? I've applied to many scholarships already and will... My qualification includes B.Tech. and M.Tech. Computer Science. I have two years of work experience in a software company ( Dec. 2006 to Dec. 2008). Now I would like to work from home. I am open for learning new courses that can help me get job.
Thank you, #engineering
Rawatbhata, Rajasthan, India I have been struggling to get my writings to the best they can be. When I write I use Microsoft Word and then I use Google Docs for editing. I do not know if this is a good way to write or not.
#writing #creative-writing #writing #creative-writing #author #writer
Huntington Beach, California #copywriter #marketing #communication I'd like to take advantage of the fact that I'm bilingual to volunteer virtually during the pandemic, but most of the opportunities I come across are specifically for people over the age of 18.
#high-school-student #translating-opportunities #bilingual #volunteering Covon
Jan 22, 2021 210 views
I am currently 15 years old, in 10th grade. I am about to take my learners later this summer. I think it would be good to make some money without worrying about school. Like a summer job.
#jobs I am a high school senior with good grades and I will be my school's valedictorian in May. Regardless, I feel undeserving of all that I have accomplished. I have researched imposter syndrome and I have found that imposter syndrome is common among doctors and medical school students. How do I...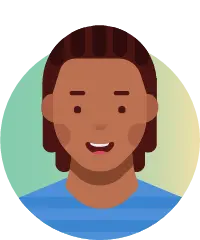 Devon
Jan 22, 2021 273 views
I have a busy schedule everyday with school and basketball going on so it is hard to have time for other things at the en of the day. #school #sports Ray
Jun 10, 2020 575 views
I have committed to my college as a psychology major. I am looking at a career in either (or both, if possible) research psychology or editing and publishing. Do you think I can land a job in editing when English is only my minor? Is it worth the extra effort to double major? How do minors... Devon
Oct 03, 2018 366 views
#English #trends #futurecareer
Taylor Lake Village, Texas