Career Questions tagged English Literature Lainey G.
Jan 16, 2018 301 views Anna D.
Mar 27, 2018 275 views
I would love to become a published author (think fiction novels), but I do not know what is the right way to get a company to look at my work without hiring an agent. Is the key in your cover letter? If so, how do you write one? Thanks! #writer #books #english-literature... Amanda N.
Mar 11, 2018 427 views Catherine T.
Feb 10, 2018 694 views Jasmine B.
Jan 19, 2018 250 views
My counselor knows that I wanted to be a book editor as my final career. However instead of majoring in English, she told me to major in Journalism because English is more for Education? I just wanted to know if I should put English or Journalism or if it matters. #journalism... Kyle W.
Sep 28, 2017 484 views Kyle W.
Sep 28, 2017 315 views
I'm interested in linguistics, writing, and literature. What sorts of work could I get into?... somkid L.
Sep 06, 2017 442 views W. C. Y.
Mar 24, 2017 682 views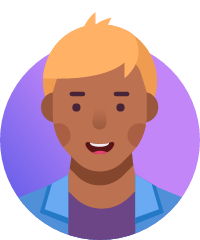 Luka G.
Feb 17, 2017 1100 views
I'm a sophomore in high school and I want to pursue the IB diploma. I was wondering to what is the main difference between IB Literature SL and IB Language and Literature SL, which one do colleges value higher, and is one harder than the other? #college #english #language #courses #literature... Evan C.
May 24, 2016 608 views
I'm really conflicted about what I want to do in regards to my career. Like, the broad idea is pursue an occupation in the writing field, but I just wanted some advice over which one is considered easier. #journalism #writing #english #literature... Lindsay G.
May 19, 2016 943 views
Hi, I'm an undergraduate student pursuing a Bachelor's degree in English Literature and Spanish Translation & Interpretation and I'm interested in pursuing a Doctorate after I graduate. However, I've heard a number of different explanations of what a PhD program entails and I am honestly so...
#graduate-school #masters #phd #professor #college #english-literature Kelly L.
May 18, 2016 606 views
I am currently working on an essay for my english 101 and wonder what your feelings on todays liberal education in our school system and seeing if we are not reaching your qualifications. #career-counseling #school-counseling...
4+ million learners use CareerVillage to get career advice.
About us