Jessica Huber
Following Tags
Tags on answered questions
Active Locations I'm a CareerVillage staff member and I'm posting this because we know that many young people are looking for the answer to this question. This is among the most popular questions searched by youth, and we're hoping you will take a moment to share your response to it. Thank you! #college... Dinah
Nov 14, 2018 776 views
I am interested in becoming a doctor but I do not feel like I could be a physician. I think a nutritionist is the right career for me but I want to know what their job is like. #medicine #doctor #hospital-and-health-care #nutrition #dietician #food #college Luke
Dec 21, 2017 655 views
I want to be in the NFL but am not too smart #football #sports #professional-sports #college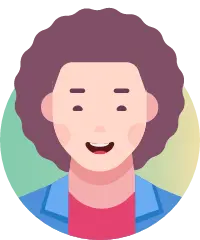 Anok
Mar 19, 2019 352 views
#basketball #career-choice I have a passion for fitness, science, and nutrition, which makes a Kinesiology degree prefect for me. However, I wish to begin my college career as prepared as possible, and I am curious as to what steps I need to take to be on the correct path to the degree of my dreams. #fitness... I got my first bachelor's degree with a pre-med intent. After research and soul-searching, however, I decided that a doctor was not the occupation for me. I learned that many of them take few, if any, nutrition courses. It seems as if many medical schools in the US train people to write... Tommy
Jun 19, 2019 376 views
#physical-therapist #sports-medicine I am a junior in high school and am considering becoming a sports psychologist. I am wondering what a day in the life of a sports psychologist looks like so I can determine whether or not I might be suitable for this profession. #sports #sports-psychology #psychology Corey
Oct 03, 2019 339 views