Career Questions tagged Cyber Nievedha P.
Apr 26 162 views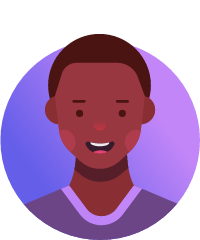 Moe A.
Sep 06, 2019 146 views
Hello fellows, I have decided to get a bachelor's into Cybersecuirty, but I've been confusing with three (3) online universities which one of them has strong curriculum for Cyber, so I listed links of the three universities hereunder and I am looking for expertise or for anyone who has IT...
#university #cybersecurity #cyber #career #college-admissions #college-major Dennis M.
Oct 12, 2018 224 views Jordyn M.
Apr 24, 2018 418 views Armando T.
Dec 20, 2017 398 views Armando T.
Nov 29, 2017 367 views Sara H.
Oct 26, 2016 601 views
The high school I currently attend doesn't have tech classes that delve into the topics of cyber security (or what cyber even is, for that matter), computer programming, or the basic fundamentals of how computers are built. Over the summer, I was chosen as a participant for the GenCyber Program...
#computer-security #computer-programming #cyber #computer-science Dawson B.
Oct 19, 2016 416 views
I was quite interested in the Cyber Security field of Ethical Hacking and I was wondering how much money they usually pay. #it #hacking #cyber #cyber-defense... Ariel H.
Oct 19, 2016 527 views
During a college visit at UTSA, one element of cyber security was under the umbrella of the School of Business. The other was under the umbrella of Computer Sciene. Which would you recommend as the best path to follow? #business #science #computer #security... Ariel H.
Oct 19, 2016 555 views
I have pretty much settled on 3 universities that I am very interested in attending. Each one is more expensive than the other. My parents cannot afford to pay the $200,000 tuition costs. The underpriviledged have federal aid and grants that do not have to be repaid. The wealthy have deep...