Career Questions tagged High Dante
Sep 15, 2021 533 views
I am junior and have just started to learn about Java. #computer-programming #Java #high school Ivana
Jun 17, 2021 328 views
Hi, I'm a high school student and I'm trying to think about some potential jobs and career that I want to have when I am older. I was wondering when you found out that you wanted to do the job that you have now. This includes certain experiences & more. Thank you #career #career-search... i love the stars. and reading about space facts and theories. #career #career-counseling #astronomy #high school
Pretoria, Gauteng, South Africa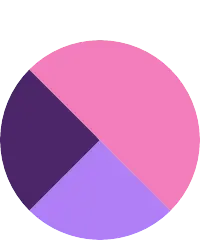 John
Dec 05, 2020 7295 views
Hello, I don't really know/understand what an undergraduate and graduate student is. #student #high school #high-school-students #college-student #undergraduate #graduate Mykah
Nov 13, 2020 427 views
What options does Mykah have? #GivingisCaring he wants his #high school diploma and we are building a computer at moment we need help. I need SSI bc limited mobility but I'm getting it done. Whom I ask can assist us in all things diploma and financial assistance and building a computer? For his... marc
Oct 23, 2020 254 views
I'm a sophomore in high school and I always wanted to stay active. I want to set my self the best I can to be good at my job. #high school onjee
Aug 06, 2019 383 views
#art #fine-art #college #artist #student #high school #fine art
Saint Petersburg, Florida Jose
Aug 26, 2018 516 views
I'm a high school Senior and I need as many scholarships as I can because we are in need of financial aid but we are not U.S. Permanent residents yet, so we need as much help as we can. #VISA #U.S. #high school #help #high-school-students #financialaid Emily
Aug 15, 2018 387 views
I take all advanced placement class options and am an advanced learner. #high #high-school-classes Maria
Mar 07, 2018 467 views
I am asking because a lot of people in my class are struggling in it except for a few people. #math , #high school eyshea
Apr 18, 2017 1090 views
i have a job interview coming soon and i want to be ready for anything #jobs #job-coaching #first-job #high #job-application I will be going to college next fall, and I'm not sure what to expect. Many of my friends who are in college tell me conflicting stories. Some of them say that they are having a great time and they go out a lot. Some of them tell me that it is very hard academically and that they often spend... From a person who likes to observe someone's mental mind, how would knowing the mind, and knowing why someone does what they do help them in the future and make them become a better person. How will talking to someone and hearing their problems help you become a better person? How can sympathy...
5+ million learners use CareerVillage to get career advice.
About us