Career Questions tagged Restaurant Bobbie-Lin A.
Aug 29, 2018 149 views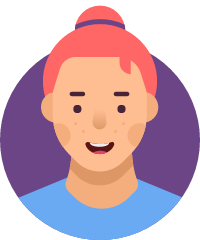 Beatriz H.
Aug 23, 2018 160 views Rebecca R.
Jul 06, 2018 302 views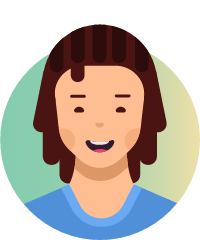 Neftalique C.
Feb 15, 2012 1743 views
Would it be better to open my own restaurant and be an executive chef of start as a line chef and work my way up? #chef #cooking #culinary... carlo P.
Jan 22, 2018 412 views
i'm 11th grade student in high school. i'm interested in making food especially fine dining food. I've been developing my techniques at home but lately i haven't been working. since high school is about to end but i'm still not sure what to do after that to connect to the career i'm trying to... Alec A.
Jan 11, 2017 553 views Kareem I.
May 24, 2016 680 views Oscar V.
Dec 10, 2015 878 views
I am thinking of opening and owning a restaurant in San Francisco. I was wondering if it was really hard to open it and run it and be successful. #career... Archie C.
Oct 27, 2015 1283 views
hi I'm in the 6th grade and like to cook and I would like to know if you can focus on one traditional foods because I know more about one food then others #chef #experts #restaurant... Archie C.
Oct 22, 2015 689 views
hi I'm in the 6th grade and I would like to know if there are any colleges that have culinary cooking I really like to cook and would like to do it for college #restaurant... Micah Y.
Oct 20, 2015 676 views
I'm in the 6th grade and I love to cook and I want to get a good scholar ship so I can have a good future in cooking. How can I get a good scholar ship and have a great future in cooking. #restaurant... Anthony T.
Oct 25, 2013 6062 views
I think that I want to work during college to make more money. I never worked at a restaurant before but I know that you make most of your money from the tips. So if you work at a restaurant part time while you are doing your college work can you please tell me how much money you think you...

Ctsavage .
May 28, 2013 1663 views
Does anyone think it is possible to be a **Restaurant Owner** and **Interior Designer** at the same time? I want to do this but my navy life and my girlfriends mother thinks it is impossible. I need insight on this topic #design #interior... KaceyNFTEFoodFin .
Jan 13, 2012 5054 views
I saw a few culinary tv shows and it was hard to see how the head chef was getting angry and and yelling at the others chefs because a dish was not prepared properly. #chef #cooking...
4+ million learners use CareerVillage to get career advice.
About us