Samantha Secrest
Badges
Following Tags
Active Topics
Active Locations Clareta B.
Oct 03, 2013 1573 views
I'm in junior year in highschool. Sometimes I have some ideas for what I want to be, but most of the time I really have no idea. I think I should have better ideas so I can go to college with some kind of plan. When did you know what you wanted to do for your career?... k A.
May 22, 2016 670 views Lera K.
Jun 08, 2016 708 views
I am going to be graduating from high school this month, and I'm looking for a summer job. #job #job-search... Nada D.
Dec 26, 2016 450 views
I want to find a job that is compatible with high school hours and homework but gives some job experience. The pay doesn't matter per say but above minimum wage would definitely be a plus. #jobs #high-school-students... Nada D.
Dec 26, 2016 560 views Rebecca A.
Jul 12, 2017 901 views
I want a job where I can talk to people whether in front of a crowd or just to one on one. I want something that I can help people. But I also want something that I would be able to live off of the money. If possible a job where I could travel the world. Is there anything like that? #job-search... Alisha S.
Jan 12, 2018 842 views Tayler G.
Jan 16, 2018 402 views
I know alot of students in college uses the computer for taking notes by putting it on vioce type. Which is really smart but the computer I have is really slow on take notes like that. So should I get a new one or should I keep the one I have? #college #computers #laptops...
10 votes
10 answers
Active Sep 30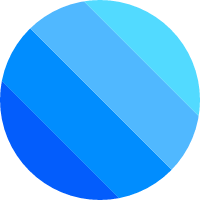 Creighton, Missouri Brittney D.
Jan 16, 2018 249 views
I'm case being a teacher doesn't work out I want to know what other options I have.... Kisan C.
Jan 17, 2018 489 views Daylenis S.
Feb 28, 2018 429 views
I am not sure what I want to do in the future.#confused... Isabelle E.
Mar 05, 2018 183 views Sarah G.
Mar 16, 2018 411 views
I recently chose my major for college but I've been having some second thoughts. I don't have any close family members who went to college and it would be really great to hear from someone who has experience how exactly you knew you'd made the right decision when choosing your major. #major... Zachary S.
Mar 20, 2018 284 views
For most of us, we know where we are headed coming fall of 2018. I am moving 5 hours away from home. I would like to know, how do you feel about leaving home and what are you doing to prepare for that move? #movingonup #collegebound... Krystal C.
Apr 06, 2018 320 views