Wayne Fonville
Badges
Following Tags
Active Topics
Active Locations McKinley B.
May 13, 2016 1057 views
My grandparents, parents, and siblings all think I would be a great nurse but I am unsure that that's for me. My problem is I have no idea what is for me, so how can I know if they are wrong or right about that? #nursing #career-choice... Lindsey H.
May 16, 2016 519 views
I am currently planning on studying environmental science in college but I still don't have much of an idea of what I want to do when I graduate. I want to know who can help me discover careers that might interest me and how can I start preparing to pursue that career option. #teaching #teacher... Catherine M.
May 17, 2016 553 views
I am asking because I am uncertain.... Adrian P.
May 17, 2016 510 views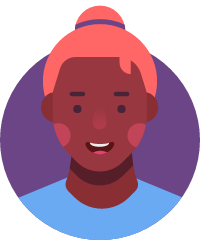 An C.
May 17, 2016 577 views
I was wondering what people do outside of college besides school work. Is it recommended for us to find jobs or internships while attending school? #college #career #jobs... Lisa G.
May 18, 2016 605 views
My name is Lisa, I always wanted to work with animals in some form maybe not as a veterinarian, but taking care of animals in danger or to help house pets find homes. I only know about shelters but not exactly where or what I need to be able to continue on the path to stay involve with them. Im... Danielle V.
May 18, 2016 1407 views
I am a high school junior with good grades, an above average ACT score, and am an overall well rounded student. However, I have Social Anxiety and am currently considering a career in veterinary medicine as a vet or something similar. I don't talk well with people but am an actress, and am sure...
#job-market #college-admissions #mental-illness #college-admission #career Risa M.
May 19, 2016 520 views
I guess this varies for each person, but recently, I've been questioning what exactly is 'right' for me. I get this gut feeling that something is right and that it's exactly what I want, but then I begin to pick at the negative things and then I convince myself that the career path isn't for...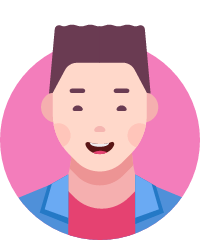 Mark Z.
May 23, 2016 618 views Tatum D.
May 24, 2016 585 views Tatum D.
May 24, 2016 767 views
I'll be starting college as an undefined major and I want to know if the career placement test really helps you decide on your major. Or if you decided using some other method. Much needed advice. Thanks!! #majors #students #careers #counselor... Alayna B.
May 24, 2016 3087 views Aylin N.
May 26, 2016 963 views Calvin K.
Jun 04, 2016 826 views
I've been wanting to volunteer more but I just do not have the time and energy due to full-time studies and work. Should I be concerned that future employment opportunities will be negatively affected by my lack of volunteer experience? #career #volunteering #employment... Shakuan F.
Jun 04, 2016 937 views
As college students, we recognize that we must be distinguishable in our field, but many of us, especially those who are first-generation college students, are unsure of how to do so. Please expand on what individuals can do to become more experienced other than doing internships and working in...