Caleb Reid Surly
Badges
Following Tags
Active Topics
Active Locations Devonio L.
May 03, 2016 733 views Jasmine F.
May 08, 2016 5210 views
I want to work in the communications field but I am shy and not very talkative what should I do. I wanted to be a reporter but I'm having second thoughts due to my shyness.... Mitchel S.
May 09, 2016 837 views Mitchel S.
May 09, 2016 784 views alisha H.
May 14, 2016 809 views kamryn R.
May 16, 2016 716 views
I would like to know my chances of having a job or career within my major after obtaining my degree in video productions.... Wesley J.
May 21, 2016 582 views
I am a mass communication major trying to understand where to take an internship at....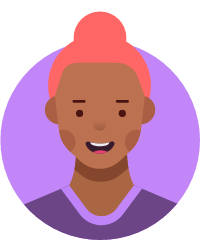 Karina A.
May 24, 2016 506 views
As a student from a middle class family, I must worry about money for college and attempt to not get myself suffocated by loans. Therefore, I wanted to know if it is better to go to an expensive out-state college as an undergrad, or simply do a not so expensive college then pursuit a Master's... Hollie C.
Aug 12, 2016 1790 views
It would be so cool to work in this industry, but I have no interest in doing a job like a sports broadcaster. I'd rather work behind the scenes, not with equipment though. I'm a pretty good writer and people say i'm creative. I really want to find out what my options are! Thank you! #media... Fin J.
Aug 15, 2016 897 views
I REALLY want to work in sports, but I don't know what job would be the best fit for me. How did you decide what you'd be best at? #sports... Annalie B.
Aug 15, 2016 802 views
My name's Annalie, I'm a 17 year old girl from Long Island, New York or follows sports, especially soccer relatively closely, and was curious while watching a female panel discuss a football game. #broadcast-media #sports-marketing... Annalie B.
Aug 15, 2016 622 views Cailon S.
Aug 19, 2016 710 views Cailon S.
Aug 19, 2016 490 views Alana C.
Aug 20, 2016 729 views