Bryant Gomer
Badges
Following Tags
Tags on answered questions
Active Locations Randy
Feb 14, 2019 321 views
MHDO #MHDO #medicine #career Greg
Jan 30, 2019 408 views
I'm graduating next Dec and have been studying for the LSAT. I've been looking for a group to study with within the Bay Area, and a mentor to just ask questions about law school as a whole. Such as application process, reasonable expectations to acceptance, and a typical class schedule. Its... Omar
Jan 26, 2019 2008 views
#law-school #law #lawyer #APs
Cairo, Cairo Governorate, Egypt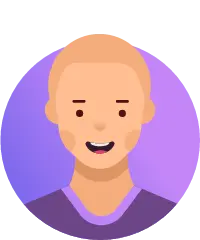 #teaching #school #education What are somethings I could be doing now to prepare for college? I'm a high school senior. #high-school emma
Feb 08, 2017 771 views
What training do you have to do to become a teacher? #teaching #education #team-leadership As an Education major, I've realize that many students deal with many issues and sometimes don't take priority in their own education. From dealing with family issues to mental issues, I understand that one of my main jobs is to make sure that students passes the class that I teach, but I want... I like to think about giving back to thoughs who supported me through my tough times in high school, so they know I appreciate what they did. #high-school-classes #networking #teacher #college-life #college #college-degree #career I'm a rising freshman in college, and have won a few scholarships through applications I found in my school's college and career center. But where else can I find scholarships? I've seen some websites that say they offer these opportunities, but I'm not sure if they're real. #scholarships... Rachel
May 22, 2018 1063 views
Has anyone had any great luck with academic scholarships and where did you find them? I'm paying for everything myself and it's quite a burden! I make great grades but it seems financial help is reserved mostly for those who can't afford school on paper. #financial-aid #scholarships #college Grace
May 22, 2018 664 views
Is Law School really as hard as people say it is? I've read that Law School is extremely high-pressure and stressful, and that the LSAT and bar exams are very difficult to pass. What would be some advice for an aspiring law student? #law-school #LSAT #college #graduate-school I will be attending an online school for my Master's Program and would like to make some contacts that may help me later. #networking #online-schooling #graduate-school #connections Technical Colleges offer real world training for instant job market readiness. Yet most students and High school push for big Universities and state colleges. I didn't know about my state technical college and found it almost by accident. Since then I have convinced 2 others to join, who... Kate
Jan 16, 2018 526 views
I really want to be a teacher but I am worried I will not make enough money to support myself/my family in the future. #tobeornottobe #teaching #education