Leon Heckman
Badges
Following Tags
Active Topics
Active Locations Ajith N.
May 12, 2016 508 views rakesh M.
May 12, 2016 787 views bilquis F.
May 16, 2016 300 views Corey B.
May 17, 2016 589 views Aukai E.
Jul 22, 2016 718 views
I am interested in entrepreneurship but time and time again I put an idea aside because I dont know how to code, and have not yet fleshed out my idea enough to begin a seed round for funding for a coder. #computer-software #programming #coding... Reese W.
Oct 23, 2016 477 views
Is there a great book/website/video series that would be the best for learning C#? #programming... Nick M.
Oct 23, 2016 663 views Brandon D.
Oct 24, 2016 497 views Sara H.
Oct 26, 2016 571 views
The high school I currently attend doesn't have tech classes that delve into the topics of cyber security (or what cyber even is, for that matter), computer programming, or the basic fundamentals of how computers are built. Over the summer, I was chosen as a participant for the GenCyber Program...
#computer-science #computer-security #computer-programming #cyber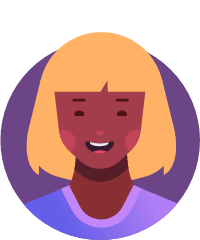 Arturo S.
Oct 29, 2016 551 views Ashaybhai S.
Oct 31, 2016 535 views
IT industry is growing fast with upcoming new Technology. Software engineer always Stay on top, Keep updating their skill to compete with job market... Hailin G.
Oct 31, 2016 443 views
I am currently learning AP computer science. I am still deciding what I like at the moment, but those three things interest me the most. I am not sure what my choices will be once I attain those degrees. #computer-software #business #pharmacy #international... Charles C.
Oct 31, 2016 543 views Aleksa S.
Oct 31, 2016 3258 views
As I plan on majoring in Computer Engineering, I was wondering what minor would go best with this major. I am not sure if a minor in math or physics or CS would help me with employers since they would assume that I already know it. Does anyone have any suggestions? #college #engineering... Alejandro M.
Oct 31, 2016 475 views