Jeanine Harris

Badges
Following Tags
Active Topics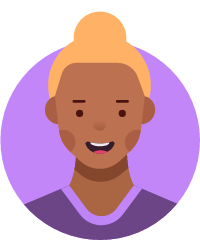 Matthew W.
Jun 29, 2016 954 views
I am 19 years old at university. This summer I've immersed myself in a variety of texts ranging from philosophy to leadership advice. I still am, however, looking for that one book to spark a certain inspiration. If you have any book recommendations, I would love to hear it. #entrepreneurship...
10 votes
11 answers
Active May 22, 2019


Bethesda, Maryland Bria B.
Sep 22, 2016 707 views
I think many people struggle with this and any type of advice towards this question is valuable. #business #leadership... Sophia P.
Feb 15, 2017 534 views
Hi I am a high school student looking into management and am wondering how stressful being a manager generally is. You watch movies and you see the managers putting in so much time and effort with so many stresses. How much of that is real and how much is exaggerated.... Igor A.
Nov 17, 2017 1045 views
I'm thinking about having a career in management, specially in the communication industry. I enjoy looking the big picture, organizing work, and looking for people rather than looking. My aim is to have the opportunity to work in a big company like Verizon, AT&T. Frankly I'm pretty shy...
15 votes
15 answers
Active Apr 17


San Jose, California jacky C.
Jan 03, 2018 294 views
i asked this question because i want to know how to help the people in need of a lot of things and help them sucsced in life and put a smile on their faces. also because they deserve a lot of help and i want to help them.... Nina E.
Jan 16, 2018 319 views Gabriela C.
Jan 16, 2018 350 views
Many college students say that college is the coolest thing ever but most adults say it's not as fun as it sounds..... Samantha B.
Jan 17, 2018 320 views Yuritzi M.
Jan 22, 2018 236 views
I'm asking this because students all over the U.S have different experiences, and challenges based on where they go to college and the classes they take. Although, i'm pretty sure most challenges are similar in one way to another and this will help me be more prepared for college and be aware... Jessica P.
Jan 24, 2018 484 views Kamryn P.
Mar 04, 2018 237 views
I am not good with money.#money... Ariel D.
Mar 20, 2018 334 views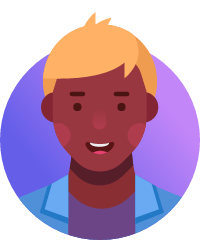 Emily L.
Mar 21, 2018 235 views
If my strengths are being a multitasker and energetic/ positive person, what types of careers or industries might best fit me?... Vanessa S.
Mar 23, 2018 297 views Sarah Q.
May 13, 2018 344 views