Roger Hyde
Badges
Following Tags
Tags on answered questions I'm curious if artists who are already working in the animation field felt going to college for a degree helped them to obtain a job in the field or are employers simply looking at talent? #art #college #artist #animation #job #careers, #graphic-design My major would be Animation, but I have only a week of MAYA under my belt. I don't want to fail. #animation #student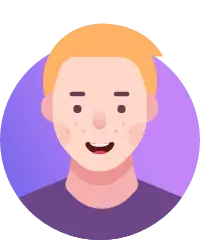 Chloe
Sep 01, 2017 2479 views
I'm a graphic designer (think layouts, typography graphics, and aesthetic designs) but I've never been able to draw. Seeing as that's a big part of designing, will this hurt me in a real world setting? Might be important to note that I do actually also have a background in photography, so I... Lien
Sep 01, 2017 685 views
I may or may not be going to college next year, which means I need to choose a major. I don't have any interests in any other field besides the entertainment industry. I want to know which field is both satisfying and having a decent pay. Ex: animation, film, etc. However, I also want to know... A question I had before majoring in Graphic Design. I am sure alot of highschool or college students interested in GD will be asking a similar question to this.
#college #graphic-design #illustrator #photoshop #indesign #motion-graphics
Dearborn Heights, Michigan I'm stuck between a few majors and their completely different. I have many interest and I want to narrow them down so I won't be stuck taking a million different classes trying to figure out what I want.
#criminaljustice #graphic-design #nursing #mathematics Leia
Jun 27, 2018 439 views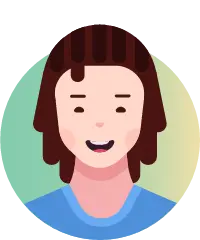 I am not sure whether to print/mount my graphic design projects or provide a electronic version of my portfolio.
#graphic-design
#graphics
#logo-design Akira
Sep 06, 2018 693 views
I want to be a web and graphic designer. I'm an American student. Is it a good idea? Or is programming overseas difficult. Also is it difficult for an American student to study in London?#webdesign #london #graphicdesign #international #studyabroad #webdesigner #britain #graphic-design...
Fayetteville, Pennsylvania I'd like to make movies, the tech part though. Not acting, I would like to edit the film or possibly even record it #graphic-design #video-production #video-editing
Laurinburg, North Carolina Rose
Aug 24, 2018 362 views
Im not sure what I wanna do career-wise, but I know I want to do something #art related. However, this past year as a freshman, I took a whole bunch of other prerequisite classes unrelated to my future art career. That said, what kinds of #classes should I enroll in for #graphic-design? Jesse
Sep 05, 2018 568 views
How much time and effort does a graphic designer put into their work? What are their deadlines like? How long does it take to plan and organize a web page? #graphic-design #design #financial-planning #art My current goal is to become an animator. I was wondering what kind of classes would prepare me for this the best. #classes #animation #college
Pennsylvania, Pennsylvania #animation #entrepreneurship