Career Questions tagged Hardware Joan F.
Nov 12, 2019 97 views Joan F.
Nov 12, 2019 114 views Joan F.
Nov 08, 2019 72 views Joan F.
Nov 08, 2019 75 views Joan F.
Nov 08, 2019 100 views Gilberto A.
Aug 31, 2018 193 views
Barely started working on my Computer Information Systems degree, but I'd like to plan ahead in case I decide to go the "form my own business route." #technology, #computers, #hardware,... dinesh P.
Jun 03, 2016 592 views
I am in grade 10 and want to know the studies that will help me become a hardware engineer? what should be the course i need to take for 11th&12th? what is the graduation i have to do? what is the salary for them? #computer-hardware #hardware #financial-planning... Lesly Z.
Oct 20, 2016 1440 views jesus L.
May 17, 2016 478 views jesus L.
May 16, 2016 591 views
I am interested in both and can't really decide which one to pursue for a career. This could be a factor in my decision #engineering #engineer #software... Wylan Y.
Jun 05, 2015 946 views Dave L.
May 18, 2015 1556 views Shaurya S.
Aug 04, 2014 2449 views
Will there be any jobs in future for Hardware Engineers? What kind of companies hire them? Is it better to do Computer Science and Engineering? P.S: I just started in community college and planning to transfer to UCLA. #computer #hardware... Alexander N.
Mar 05, 2014 4546 views
My father is a hardware engineer who loves his job and gets a good living out of it. However, software engineering tends to dominate over hardware engineering nowadays and I was wondering is hardware engineering going to survive and be as fruitful at this rate? #engineering #engineer #jobs...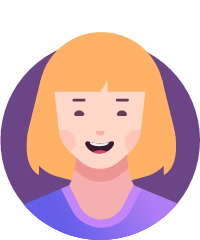 Kalp .
Jun 06, 2013 5279 views
My name is Kalp and I would like to work in a field in which I can do networking , work on hardware, and also work on software. I just want to grab this all because I love it! #software #networking #computer-engineer...
4+ million learners use CareerVillage to get career advice.
About us