pranab ghosh
Badges
Following Tags
Active Topics
Active Locations Sarah M.
Apr 26, 2016 19825 views
I've always wanted to be a leader. I want to manage a large team of people in my career. I think I have what it takes to inspire a team to work hard but i'm also nervous about having this kind of responsibility. What would you say is the hardest thing about managing people and...
19 votes
19 answers
Active Sep 24


Burlingame, California Green Teen K.
May 09, 2016 1569 views
32 votes
24 answers
Active Oct 06


Austin, Texas alaikya K.
May 12, 2016 634 views vamshi P.
May 18, 2016 785 views Bri K.
May 19, 2016 768 views Rishi N.
Sep 07, 2016 499 views
Hello, I just started my junior year in high school and i am eager to pursue computer science as a career, i have already familiarized myself with HTML and CSS but i was wondering what would actually look good on my resume? such as the classes i could take or the clubs i should join. Something... Joseph K.
Oct 19, 2016 419 views
I am a high school senior and I am very family oriented. I want to push myself to reach the highest point I can regarding my work. I am planning on becoming a chemical engineer and moving up the latter; the only thing I need to have is the knowledge on how to make time for my family every... Lesly Z.
Oct 20, 2016 1584 views Deepak M.
Feb 19, 2017 737 views Tayler G.
Jan 16, 2018 402 views
I know alot of students in college uses the computer for taking notes by putting it on vioce type. Which is really smart but the computer I have is really slow on take notes like that. So should I get a new one or should I keep the one I have? #college #computers #laptops...
10 votes
10 answers
Active Sep 30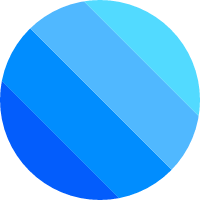 Creighton, Missouri Emma D.
Jan 23, 2018 302 views
I've known that I wanted to be a nurse for a while now. I truly believe that it is my calling. But the "what if's" are making me doubt everything. What if I'm a terrible nurse, what if I mess up and ruin my career, what if I can't do it? Just wondering if anyone has ever been where I am now.... Bob D.
Jan 25, 2018 299 views
Ever since I was young, I thought I had a set plan for the rest of my life. However, high school made me confused about my career goals, and now I don't know what to study in college. I think I want to pursue a profession in the medical field, but I'm not sure what specifically. I'm going to be... Marco V.
Apr 04, 2018 301 views Yannick N.
May 22, 2018 165 views
What do you really do as an electrical engineer? I love the math and physics involved.... John R.
May 24, 2018 258 views
I feel like we all have particular expectations when we go into a job and preconceived notions of what it will be like. What is something that you discovered going into engineering that was different than you expected? #industry #engineer...