Sabrina Reed
Badges
Following Tags
Active Topics
Active Locations Mariko I.
Jun 07, 2016 657 views
I am a rising sophomore in college and I want to do an internship next summer. I want to know when companies start posting internships opportunities so I don't fall behind other applicants. Also, is it worth doing non-paid internships?...
1 vote
1 answer
Active Jul 21, 2017

Relevant to you? hope S.
Jun 09, 2016 639 views
At some point in my life I would really like to run guided tours abroad. I know a guiding school would be important to land a job in that field, but would having a college degree help me at all? I'm considering majoring in anthropology or travel, tourism, and hospitality. Any help would be...
5 votes
4 answers
Active Apr 08, 2020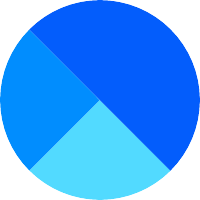 Relevant to you?
Wernersville, Pennsylvania Carmen H.
Jun 20, 2016 953 views
I am Senior next coming Fall, but I realize that I do not have any work experience. I am trying to look for a job, but most of them require to submit a resume. Because my resume is too brief, and I always hesitate to submit one to the employer. #finance #accounting...
11 votes
11 answers
Active Mar 09


Relevant to you?
San Francisco, California Sydney R.
Jun 21, 2016 3726 views
I want to apply for jobs, but I don't know how to market myself since I don't have any previous job experience. I'm just looking for a part-time job since I'm in college. #jobs #resume...
8 votes
8 answers
Active Mar 30


Relevant to you?
Chicago, Illinois Zarah C.
Jan 16, 2018 362 views
After college, I want to travel the world, but I also need to have a job and money. How do I save up so that I can have fun but also be a responsible young adult with a job? #work #travel...
2 votes
2 answers
Active Jun 08, 2018


Relevant to you?
Amsterdam, New York Skylar H.
Jan 17, 2018 392 views
5 votes
4 answers
Active Sep 17, 2018


Relevant to you?
North Liberty, Indiana Kimberly W.
Jan 20, 2018 340 views
3 votes
3 answers
Active Jan 27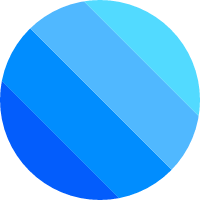 Relevant to you?
Salt Lake City, Utah Jolene Q.
Jan 22, 2018 381 views
I worry that I won't have the time or money, anybody have advice? #travel #struggle...
5 votes
3 answers
Active Jun 26, 2020


Relevant to you?
Portland, Oregon Alexandra C.
Jun 18, 2018 319 views
I'm a CareerVillage staff member and I'm posting this because we know that many young people are looking for the answer to this question. This is among the most popular questions searched by youth, and we're hoping you will take a moment to share your response to it. Thank you! #college...
3 votes
3 answers
Active Jun 19, 2018


Relevant to you?
Philadelphia, Pennsylvania Carson S.
Oct 30, 2018 372 views
I'm curious about whether I should be focusing on interning this summer as an animator for real world experience and connections or work to try to keep the cost of my education down? Any advice or experience possibly with both? #internship #college #resume #animation #art #summerjob #finance...
5 votes
3 answers
Active Feb 27, 2019


Relevant to you?
Vista, California