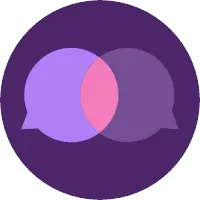 Nathalie Chowthi
Following Tags
Tags on answered questions
Active Locations Jack
Nov 06, 2021 590 views
Recently, I've been thinking about what I want to learn in the future and thought about if I wanted to work abroad I would want to be at least conversational level. #foreign-languages #study-abroad My name is Benjamin and I am currently a Junior in high school. After I graduate high school I plan to become a businessman. So my question is how do I create brand awareness so it could be like brands like Champion,Nike, and etc? #business #business-management #entrepreneur #marketing... Struggling college student. #students #career #GivingisCaring Elbe
Apr 15, 2021 501 views
There are 3 main careers I want but don't know how to choose. I want to be a Actor, Teacher, or Lawyer. #teacher #educators #theatre #students #veterinary-technician Era
Jan 04, 2021 675 views
I'm kinda scared hahaha Thank you guys! #students #student-development #college-student
Davao City, Davao Region, Philippines Hi everyone, I'm a 4th year business student but I'm very interested in marketing, I would like to practice more my marketing skills to complement the concepts I have gained in college, the problem is that I don't know where to start. I would like to build my CV towards a marketing career. I... Similar to college majors, are there ways to explore your options before committing to one? What's the best way to do that? #communications I've been looking on how to shadow a business career. I want to go in either marketing or communications for a major and want to shadow someone to see if I would like the job. I live in Los Angeles so I feel like there'd be a lot of business workers near me but I don't know how to contact them.... I want to explore more careers #career-choice #career-counseling #career Quezon City, Metro Manila, Philippines I want to study marketing, this is my last year school, #marketing #opportunities #business #internship
Coalisland, Northern Ireland, United Kingdom Maddy
Oct 19, 2021 469 views
I was wondering if studying abroad for some of college would be good if I want to travel as a job in business or marketing. #business #marketing #college #study-abroad