Poonam Kherde
Badges
Following Tags
Active Topics
Active Locations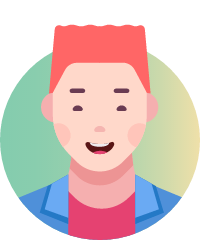 Elizabeth D.
May 18, 2016 1118 views
It seems like every job interview (EVER) ends with the question: do you have any questions about the job/positions/etc.? I can never think of any good ones! Does anyone have any great go-tos they'd like to share for this situation? #interviewing-skills... Eric J.
May 19, 2016 3230 views
During job interviews, the interviewer may ask, "What is your greatest weakness?" This kind of question stupefies me, so I am curious to know what would be a good safe answer to this question. #job...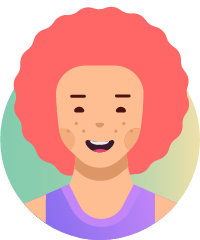 Basseema A.
Jun 01, 2016 917 views Kristina Y.
Jun 28, 2016 1284 views
Can you offer any examples of commonly asked questions in a job interview? Thank you! #job... Kira N.
Jul 12, 2016 1001 views Anina H.
Aug 08, 2016 589 views
I have no idea how to respond to this question since I'm a very inexperienced in the job market. I want to apply for web development jobs. What do I say if someone asks me this?... Mitchell A.
Sep 12, 2016 885 views Samantha H.
Oct 20, 2016 524 views
Tips on how to get hired and things to avoid. #interviews... Abby G.
Oct 27, 2016 1035 views Deanicia D.
Oct 28, 2016 1819 views
33 votes
33 answers
Active Mar 25


Suisun City, California Hashir A.
Nov 02, 2016 664 views
I have a one-on-one interview at a medical school coming up. Does anyone have any helpful tips on what to prepare for and how to approach the interview. For reference: I have a masters degree in biomedical sciences and a bachelors degree in mathematics. #medicine -school... Esther C.
Nov 02, 2016 3273 views
I have had the opportunity in the past to visit accounting firms and converse with accountants. However, I always found myself at a dead end with an inability to come up with good questions. I had a train of thought, but I could not put them into words. Now I want to get an idea of what would...
#interview-questions #counseling #career-counseling #question #interviews Seth T.
Jan 08, 2017 597 views
As not having any previous job experience how should i prepare for and execute my first interview since job experience is a big deal in getting a job? #interviews #interview-preparation... Tharles D.
Jan 11, 2017 991 views
17 votes
19 answers
Active Feb 20


São Gotardo, State of Minas Gerais, Brazil Anina H.
Jan 20, 2017 534 views