Poonam Kherde
Badges
Following Tags
Tags on answered questions
Active Locations Joshua
Mar 29, 2018 1559 views
I'm asking because interviews are kind of intimidating. #interviews #career-counseling Eric
May 19, 2016 59469 views
During job interviews, the interviewer may ask, "What is your greatest weakness?" This kind of question stupefies me, so I am curious to know what would be a good safe answer to this question. #job #interviews Tips on how to get hired and things to avoid. #interviews #job-application Ethan
Jan 06, 2018 741 views
More specifically, are there any major differences between interviewing over the phone and interviewing face-to-face with an employer?
#interviews #phone-etiquette Khloe
Jan 30, 2018 607 views
I have never had a professional interview and I want tips...
#interviews Can you offer any examples of commonly asked questions in a job interview? Thank you! #job #interviews I am interviewing for a position as an intern for a member of Congress, but I'm unsure of how formally I should dress and what I should wear. #government #intern #interview #interview-clothing #government-administration C
Jul 25, 2017 3940 views
College student seeking internship position. Well, no one is perfect, we all have weakness. During the interview, I found this question a bit tricky. I would like to know how you approach this kind of question. What does HR really want to know from this question? #interview #HR... Ariana
Apr 16, 2018 1852 views
What are some tips or pointers for people who are looking for their first jobs(s).
How do I stand out while having no experience or professional qualifications?
#interviews #interview #interviewing-skills #professionalism #new-hires # The only interviews I've ever done have been in person, and a company in a different state wants to interview me via Skype. In what ways is this interview going to be different than in-person interviews? What's the best place to set up my computer for this interview? #college #career... Hashir
Nov 02, 2016 1081 views
I have a one-on-one interview at a medical school coming up. Does anyone have any helpful tips on what to prepare for and how to approach the interview.
For reference: I have a masters degree in biomedical sciences and a bachelors degree in mathematics. #medicine -school #interview I feel these questions are examples. Can you tell me a little about yourself? Why do you want this job? Why should we hire you? What are your salary requirements? Do you have any questions for us? What is your greatest strength? #commoninterviewquestions #interview # interviewquestion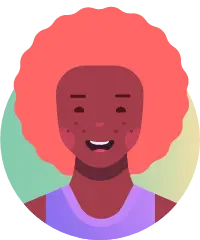 Mack
Apr 12, 2018 3517 views
I have an interview in a few days for my first job. Are there any helpful tips anyone can give me? #interview #firstjob Ena
Apr 11, 2017 1637 views
I am international second-year undergraduate student studying in business school. Now I apply some positions in a club or pre-internship program, they all need to pass interviews. Do you have some useful tips? #interview #job-application Don't know what people in a interview would find more like-able as for style.
#interview #formal #pants #clothes