Mitchell Phillips
Badges
Following Tags
Tags on answered questions
Active Locations I'm a senior at Georgia Southern University studying finance. I have considered pursuing a career in either financial analysis or financial planning, but I think I'm leaning more toward the analysis route. #student #business #HVAC #heating I've graduated high school a year early and I am ready to make my dream come true. I've had a vision of a coffee shop that is truly unique compared to others I've seen. After my gap year, I plan on getting my associates in business, then proceeding to fulfill my dream. I have so many questions... Ethan
Sep 22, 2018 654 views
#college #gym #fitness #business #entrepreneur #college-major #kinesiology Isabel
Aug 27, 2018 1058 views
#career #job #jobs #careers #writing # #job-market # #college-jobs #business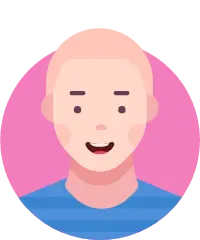 I know it's important to approach others when networking, but I feel like some people are always attracting others to them. What could I do to be that person? #networking #business Abbas
Sep 28, 2016 1032 views
how much of a difference does a good or bad GPA make when applying for a job
#computer #management #marketing #com Bolu
Aug 18, 2016 1275 views
I have always loved the idea of owning a spa but for some reasons I ended up studying architecture. I thought I could still study for cosmetology at least on a minimal level but it turns out architecture is taking all my time. I want to stop studying architecture and focus on what I had in... I am kind of interested in learning some computer programming but I do not know if it would be helpful and if so is there any specific programs that will help me in my career ? #business #computer #programming I was recently in a meeting with a judge hopping she would be my mentor to help me into the field of law and i think there were many times when we had those awkward silence moments and i just hope that my terrible social skills didn't mess it up. #business #social #networking #social-networking Damon
Jan 19, 2018 656 views
I am certified in Microsoft Office Specialist Powerpoint, Word, Excel, and Outlook.
I am having trouble finding jobs that are looking for my certifications to work for them so I can work on paying for college.
#business #microsoft-office #scholarships Ena
Mar 15, 2017 654 views
As undergraduate, I think business students usually pay more. Is it useful for our study or career path? #business