Jamie Chui
Badges
Following Tags
Active Topics
Active Locations Eric B.
Feb 07, 2017 595 views
I am graduating soon, and want to work in Information Security. What certifications, if any, are required/appropriate? Should I get programming work experience before attempting to move into Information Security? Is there any other advice that you can give that might help me break into the... Kayla L.
Jan 17, 2018 324 views Sahil G.
Jan 22, 2018 321 views
I am a Junior in H.S. right now i am thinking about doing a double major in my tech academy, they have a guaranteed internship if you do this. But i am thinking if its worth it. Two tech classes back to back for the whole senior year. I take college classes at my nearest community college, so i...
#majoring #time #high-school #information-technology #technology #internship Denzel E.
Apr 04, 2018 336 views
As a programmer, I want to put some of my skills to use, such as possibly working for different companies and labs. What are good places to apply at? #technology #jobs #summer-jobs #coding... Allison G.
Aug 17, 2018 235 views
I don't know if I want my masters or just bachelors degree... Abigayle J.
Aug 18, 2018 290 views
I'm a sixth grader, fresh in middle school at Belfry Middle, I presently participate at an all girls S.T.E.M camp for Verizon Innovative Learning. I'm looking to have my future planned out . I have plans for my majors and what college I want to go to but i'm not sure what degrees i'll need....
#graduate-school #tech #college-bound #technology #college-major Ayen M.
Aug 22, 2018 227 views Scott S.
Aug 26, 2018 158 views
I love technology, however I have no idea where my career will end up. I know there are many paths in IT, but how should I pick which to pursue?... Ahlyia L.
Aug 27, 2018 632 views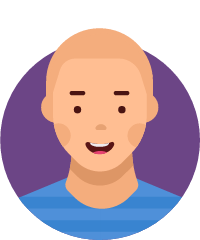 Izaac S.
Jan 08, 2019 217 views Katrina P.
Mar 05, 2019 138 views
What are the best majors for pursuing a tech-related job?... AnnMargaret P.
Mar 06, 2019 94 views
In a technologically advancing world, is it better to be technology savvy or people savvy for careers? People savvy as in being a people person and knowing how to handle people. #technology...