Jenn Jones
Badges
Following Tags
Active Topics
Active Locations Katherine K.
May 13, 2016 644 views Renee M.
May 13, 2016 514 views Kelsie S.
May 13, 2016 566 views
I plan to major in Human Development and Family Science through North Dakota State University, as well as Elementary Education through Valley City State University. I have also considered possibly minoring in Special Education, would this be wise?...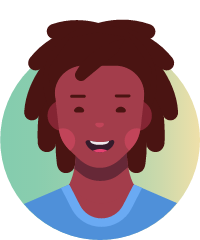 Tre G.
May 13, 2016 581 views
I am 8 years old. When I grow up I want to teach kindergarten and be a police officer. I also want to work at the Boys and Girls Club. #teaching... Hannah S.
May 15, 2016 414 views
I am just really curious because my friend had lots of student loan debt and she was able to deduct her student loan interest from her taxes.... Jesus M.
May 15, 2016 590 views
I'm about to start college to study culinary arts, I would like to know if there is a chef or cook out there that regrets not doing something that I should do in college so I won't regret it later on in life. #culinary-arts... m T.
May 16, 2016 412 views
Because i can understand the maps in social subject .... Jeremy C.
May 16, 2016 549 views
I am majoring in Food Science in wish to know the easiness to apply for jobs after graduating especially in good companies like Nestle Kraft and etc. Thanks guys #job #job-search #job-market #food-service... Sophia T.
May 16, 2016 389 views
Hello, i recently studied abroad in the United Kingdom and i see that the value of the dollar is way higher over here and everyone is making more, minimum wage is higher, education is easier to get, and theres a variety of living standards. I am from the United States so maybe someone can give... lisa P.
May 21, 2016 923 views
Many people hate their jobs, almost everyone longs for weekends, I get that. But what got you into your profession in the first place? What did you study in college and how did that affect your career? And why do you love your job? Is it working with people? Being creative? The high pay? All...
#fashion #programming #finance #art #design #engineering #architecture
19 votes
19 answers
Active Jan 16


Seattle, WA Maggie T.
May 21, 2016 444 views
what is the best way to help a child struggling with creativity?... Duy N.
May 21, 2016 470 views
So how does one find what they are passionate about, what major they want to go in. Im not sure about that. As of right now im considering physics because of astrophysics. When you find what you are passionate about and take the courses for that major do you ever struggle, or ask yourself "Is... m M.
May 21, 2016 491 views
i am unable to speak english... s S.
May 21, 2016 372 views
becase i want to get in...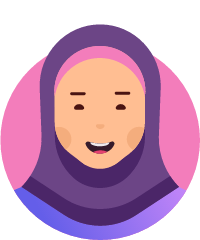 Joseph A.
May 25, 2016 466 views
My dream is to someday own a company and I would like to know if I could still practice while doing so...