Stephanie Hamilton
Badges
Following Tags
Active Topics
Active Locations Hi, I'm Michelle and I am in year 9. By the end of this year I will be picking my subjects for year 10 and I need all the help I can get. Thanks in advance. educator fashion fashion-design...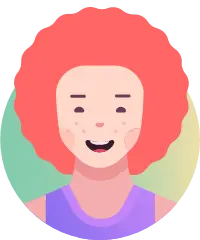 I am a sophomore in high school and would like to become a teacher, either elementary or high school. I want to have experience in both, and figure that if I do one for quite a while then I might want to try the other. I was just wondering what the process might be to do... I'm in 8th grade but would like to be prepared for the future... Can someone give me a list of types teachers Out there instead of school (Don't give me English, math, science, etc.,) I want to become a teacher out there. But what other teachers are there?? :) teacher art children learning... Okay, we had a four-year planning period for high school and I was wondering what other steps would be good to take for the future. Our school has a teaching and education academy, along with internship in senior year if we stick with that career path, but I feel like when I get there, I might... Being the founding leader of a new club, my dominant concern is having enough information and preparation to pitch and uphold this organization. Its purpose is to help others discover their passions and who they are, along with adventuring these members' curious minds. Of course, there is more... Hai ! i am Ebince.I am studying 9th standard . English grammar is very important for all student. I like this english grammar. How to understand the english grammar? How to improve my Grammar skills? teaching teacher...
Mettupalayam, Tamil Nadu, India I am a high school student who has recently finished a course in Teacher Cadet. I am so thankful to have the opportunity to go out into the field and see how the education system has changed with technological improvements, even in the short span I have been away from elementary school and... I want to become an elementary teacher and I want to know how long it will take to achieve my dream. teaching teacher professor... I have just read an article saying that the college I am attending had less faculty jobs than years before. This worries me slightly and will hamper my goals to get that job I want in life. teaching teacher...
Voorhees Township, New Jersey Yorktown Heights, New York