Aldo Arata
Badges
Following Tags
Active Topics
Active Locations Jesus G.
Mar 08, 2016 9459 views
How different is the training. Can I be licensed to fly both? I want to fly as much as I possibly can, so when I'm not in a helicopter flying, I want to be in plane... Landon W.
Mar 08, 2016 634 views
I'd love to learn more about being an aircraft mechanic. Who is your employeer and what was the hiring process like? Did you have to interview and go through a background check? Is it a strenuous hiring process? This question was posted by a CareerVillage administrator on behalf of the students... Rasbin S.
Apr 27, 2016 769 views André F.
May 18, 2016 637 views
I want to know if taking a college aviation course is much better than attending a flight school. And if not, if it would bebetter to attend college doing another course and learning to fly in flight schools. #college #aviation... Ghaffarali R.
May 19, 2016 639 views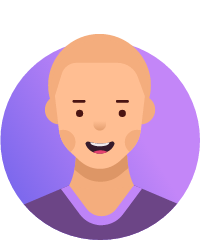 Sierra O.
Oct 19, 2016 1080 views Kaylee S.
Feb 16, 2017 651 views
I'm looking to either shadow a pilot or intern, but I wanted to know if their were any programs for wannabe pilots for High School students that I could join. If not, where would I start to begin shadowing a pilot? #aviation #pilot #commercial-pilot #airplane... Melissa A.
Feb 17, 2017 616 views
I have an opportunity to attend a job fair, but for one day, the amount seems to be a little extreme. I just wanted to know are these expenses worth it considering the connections one may make. Especially when the job fair is Women in Aviation and my Master's degree is in Criminal Justice in...
#recruitment #aviation #government #human-resources #cyber-security Ockeem L.
Feb 24, 2017 643 views Ockeem L.
Feb 24, 2017 680 views
I am trying to figure out a great career plan for becoming a pilot. #aviation #pilot... Nathan M.
Sep 01, 2017 412 views
I keep hearing from family, friends, etc that there is going to be or is a shortage of commercial pilots, just wondering if the demand is actually as severe as the truth. #aviation... Zackary G.
Oct 23, 2020 82 views
I am in 10th grade looking at potential careers. I have many thoughts going through my head on what occupation I want to go to college for. I really like those big jets, I think they are fascinating. Hope to one day pursue a career in enjoy. #aerospace...