Mona S.
Badges
Following Tags
Tags on answered questions
Active Locations Emma
Jul 30, 2020 665 views
What are some tips for networking with potential employers when everything is online?
#JULY20 #law #covid19 #virtual #legal #july
Vancouver, British Columbia, Canada I'm a rising senior and I've started writing my applications. What is something I should know or something I should do to help myself be as successful as possible? #JULY20 #college #collegeapplication #advice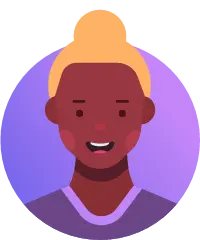 What career options or career fields will there be a higher demand for skilled labor in the near future?
#JULY20
Roosendaal, North Brabant, Netherlands I hear people saying how they changed their major in college. Some people make fun of them for not knowing what they want and wasting time and money.
Is it a bad thing to change your major? Or should you just bite the bullet so to speak? #advisor How can I become a great psychologist or counselor using my #psychology degree? #clinical-psychology #therapy #counseling Gina
May 03, 2019 363 views
#environmental #nature #salary #science Hello there! I'm a student and i'm a little all over the place when it comes to my dream career. I know what I'm good at- I just don't what job I could use most of my skills in. When watching TV shows, I end up wanting to be the job in that TV show. But- not all of them made me feel that way.... Tyra
May 18, 2016 531 views
I can see the positive and negative possibilities with both taking time off in between graduate and undergraduate schooling and I'd like an experienced opinion. #teacher #professor #student #advisor #career #career-counseling #career-path #recentgraduate #psychology #psychotherapy #july20 #july I have always struggled with being #organized with my classes and homework. Everything gets done on time but its kind of a hot mess of a system. I keep a #planner but its always overflowing with notes and reminders. I honestly think I need a better system seeing as I usually forget about the...