NANCY W CAMPBELL
Badges
Following Tags
Active Topics Kaye L.
Mar 02, 2016 805 views
Okay, we had a four-year planning period for high school and I was wondering what other steps would be good to take for the future. Our school has a teaching and education academy, along with internship in senior year if we stick with that career path, but I feel like when I get there, I might... Alisha S.
May 05, 2016 6232 views
I'm pretty sure I want to study CS at university but I also have interests in other subjects such as Psychology, Economics, and Education. Is it a good idea to double major in CS and one of these subjects? Which universities, if any, allow this combination? #computer-science #psychology... Bianca F.
May 06, 2016 428 views
Question for college professors... Maria B.
May 12, 2016 583 views
I am worried that I will stagnate in my education and career in the future, and I cannot see myself in a position where I am not challenged. #education...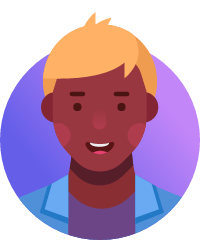 Allie G.
May 17, 2016 786 views
I'm currently a high school Junior. I would like to be a High School English Teacher. Should I major in Education? Major in English? How will my major/minors work? #teacher #education #english #college-majors... Tori R.
May 19, 2016 599 views
I feel like becoming a teacher would be the smart thing to do, but I also don't want to waist my time. My short term goal is to be a teacher gain experience and then become a principal. Then my long term goal is to be a principal so I just need to know if I need the experience of being a... Rosa T.
May 20, 2016 917 views
I am asking because I am currently being pressured to start my college search and applications and do not know exactly how the process of collefe works. #education #leader... Paige H.
May 25, 2016 473 views
I'm asking this question because I started college wanting to study Film, then switched my major to International Affairs so that I could learn Korean and teach English as a Second Language. Even though I do want a degree in International Affairs and don't plan on quitting it, I have considered... Daniel T.
Jun 29, 2016 799 views Sharon T.
Jan 27, 2017 672 views Cerllin C.
Aug 31, 2017 398 views
Every day is a new day with new advances, however as the world turns to more digital and technological advances, some majors that have nothing to do with technology can fall short from impacting as much as the STEM majors. With a non-STEM major that I am passionate about, I want to believe that... Clifvon R.
Sep 01, 2017 337 views
It's complicated to try to manage all your time in school with homework,class,sports,eating, and getting enough sleep for the next day. I want to be a future teacher, this is just the beginning. #education #teaching...