Stephen Poffenberger
Badges
Following Tags
Active Topics
Active Locations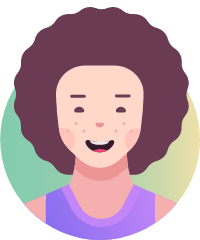 Edward L.
Jan 19, 2012 2933 views
Im 16 years old and i want to pursue a career in photography, but i don't know the different types of photography there are. i don't know much about it and i hope someone could help me out. #photography... Isaiah V.
Jun 24, 2015 950 views
I'm in 10th grade and I like to take pictures(mostly landscape) and post them on social media to share it. I like to see pictures on social media where people take pictures of their outfit, or their sneakers, and there's a really nice background. I also want to know how much a photographer... katilynn C.
Mar 01, 2016 1004 views
i have a passion for photography and possibly owning my own business and beginning and i just want some guidance on how to accomplish my goal as i go on through high school. #business #photography... Imani H.
May 05, 2016 600 views
I'm intrested in this job... Victoria W.
May 12, 2016 603 views
I want to be a photographer... Emmalee H.
May 20, 2016 734 views
I am interested in photography, but want to know if it's something that would likely give me a good career after college. What are the chances of finding a good photography job? #careers... Muneeb R.
Jun 15, 2016 831 views Pooja V.
Jun 24, 2016 772 views Gabrielle S.
Aug 16, 2016 601 views
Many people say the more specialized and specific your degree is the better, is that true? #science...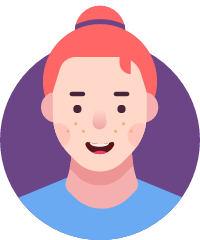 Riley J.
Oct 14, 2016 694 views
Hi! I am going to school for arts for Graphic Design and Photography so I would like to know some helpful hints to start off as a good photographer onto a great one. #art #graphic-design... Anna C.
Oct 28, 2016 1301 views
I ask because i see myself owning a business at some point in my life, I want as much help as i can get to prepare myself with the correct knowledge to pursue a business. #business... Brayden B.
Oct 29, 2016 5818 views
Thinking about minoring in Photography... Sarah W.
Apr 24, 2017 715 views
I want to create ad campaigns! :)...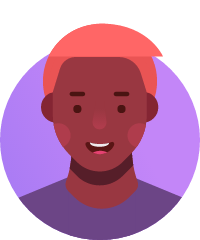 Sara R.
May 15, 2017 661 views
I'm not 100% clear on the path I want to take upon graduating high school, but I do know that I want the career to be something in the field of photography and/or something in film. So, if I can figure out which soft-wares I should use, then maybe I can try it out and get a better perspective... amiyah P.
May 30, 2017 544 views
I don't wanting to do anything that isn't something I love if I'm going to be doing it for the rest of my career. #career...