R. Scott Sanders
Badges
Following Tags
Active Topics
Active Locations Anina H.
Apr 27, 2016 750 views Kent S.
May 13, 2016 1417 views
I am technically a Business Administration major with an emphasis in Entrepreneurship, but my neighbor (who owns his own CPA business) says I should get at least a minor in Finance and go on to earn my CPA license. All I really want to do is start my own small business and operate it... BRANDON M.
May 18, 2016 1009 views
I heard working as a finance analyst often requires staying in the office for more hours than the average 9-5 worker. Will I have a life if I pursue this career? #business #finance... Quinn D.
May 18, 2016 441 views
I would like to have an internship next summer and thought I should start looking now.... Alexa A.
May 22, 2016 733 views
I hear a lot of stories of college graduates struggling to find jobs out of college. I want to take extra steps to increase my chances of finding my job out of school. #finance #marketing...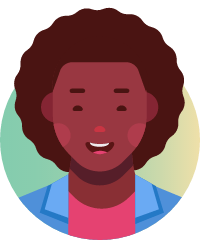 Naomi B.
May 23, 2016 680 views
I am #undecided in in my major and have been searching different career pathways. Personal finance seems like it could be a good fit, but a lot of people I know are majoring in... Alec J.
Jun 04, 2016 489 views
I am currently in college and am pursuing my degree in finance. I want to get more into the investment side of finance so I was curious about how I would be able to make that step. Should I look into internships that could give me this opportunity or should I do research on my own? #finance... Alec J.
Jun 22, 2016 1175 views
I am a recent college graduate and I have not been able to secure a job yet. I plan on attending dental school next fall so I am submitting my AADSAS this year. I am unemployed and have applied to at least 3 or 4 jobs a day for the past 15 days. I was curious if there was anything I could do... Charlie T.
Jul 25, 2016 524 views
I am asking this question because I am an incoming freshman in college and plan to major in economics. I'm curious to see what other successful college students have studied specifically to help prepare them for their future careers in finance. #college-major #finance #college-bound #first-job...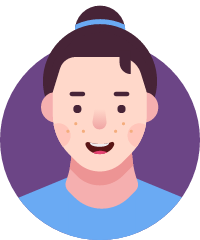 Minh H.
Sep 01, 2016 1001 views Karla R.
Jan 15, 2017 865 views
I'm a freshman in my second semester of college and I have been looking at credit cards that will help me start a credit history. #finance... Karla R.
Jan 16, 2017 496 views
When I applied to college I was a political science major, but now I'm thinking about changing my major to finance. I want to change it but I am scared that changing my major will set me back another year or so. #college-major #finance #political-science... Esther C.
Jan 18, 2017 1707 views
I am currently an accounting major and one thing that I desire to do is travel and work aboard. Thus, I am wondering if accountants get to travel often? What type/focus of accountants usually gets to travel? #accounting #travel #accountant #financial-accounting... Abdulwahab A.
Jan 28, 2017 481 views
Is Finance work primarily individual or predominately in groups or teams? #business #finance... Angelina P.
Jul 10, 2017 7738 views
24 votes
23 answers
Active Nov 07


Mentor, Ohio