Evi Vierendeel
Badges
Following Tags
Tags on answered questions
Active Locations Children get irritated at school. Even for boring classes, they can get their education at home. My question is that if they read at home and get the same education as they did in the school, what's the difference??????????
#teaching #teacher #high-school-classes #teach It's very hard to focus, even though it's quiet. I easily get bored. It's also hard to manage your time. I always procrastinate. #studying-tips #focusing #procrastination I'm possibly going to be teaming up with a sex therapist in her new private practice planning and running some sexuality-related workshops. I was wondering if anyone had tips on hosting these, such as: - How best to gather ideas? - What kinds of people-skills I might need? - How to keep them... abdul
Jul 04, 2016 644 views
my career is personal assistant! #any #professional Most jobs are now accepting applications online, so you don't go in person and ask for an interview. Is there another way that gives you a higher chance of getting the job you want? How did you get the jobs you have? #career #money #job If you think you are happy, are you also successful? haha i don't really know what to say. I guess in my opinion I believe this isn't true because you can be happy without being successful, just content. #career #success #happy I want to know what you do and the differences between the jobs. As a college student whose looking into job interviews in a couple of years, I really want to familiarize myself to the process. #business #anthropology #museums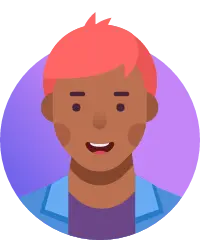 Michi
Jul 11, 2016 655 views
My name is Michi. I'm
a student in high school and these are questions are curious about. I've always been interested in a variety of careers and don't think I'd be able to do just one. #in #knowledge Sydney
Jun 21, 2016 4063 views
I want to apply for jobs, but I don't know how to market myself since I don't have any previous job experience. I'm just looking for a part-time job since I'm in college. #jobs #resume #part-time Janna
Jun 13, 2016 499 views
How do you get your dream job?
Burnaby, British Columbia, Canada In a day and age where social networks are becoming the go-to-thing for everything, how vital to one's life and career is it to expand one's social circle and connections? #networking #social-networking