Susan Thomas
Badges
Active Topics lisa S.
Apr 26, 2016 1102 views
i want to be a pediatrician and want to know the salary #pediatrician... a A.
May 21, 2016 681 views
i want to learn computer... Chandni M.
May 24, 2016 2189 views
15 votes
15 answers
Active Aug 15, 2017


New York, New York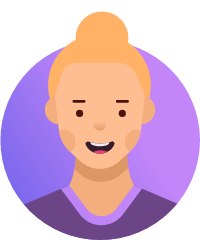 Javonte S.
May 24, 2016 1077 views
I want to know what you do and the differences between the...
12 votes
11 answers
Active Jan 13, 2017


Austin, Texas Shawn G.
May 25, 2016 839 views
I want to know what character traits employers find most important in the work place today. Maybe there is a particular trait to hone in on or be more conscientious of. #management #leadership #employers...
14 votes
14 answers
Active Feb 12


Columbia, Missouri Jordan G.
May 26, 2016 1083 views
After I graduate, I don't expect to be able to get a job the moment I leave. How do I get on my feet after I graduate even though I'll be drowning in student debt? I'm not sure what will be needed after I graduate college! #college... m S.
May 28, 2016 654 views
i want to know computers...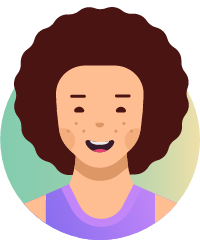 Abdul M.
Jun 28, 2016 296 views
I have recently completed my 12th .....now I am confused whether to go for plain b.com or b.com honours. ......and what parallel professional course I should go for... Priyadharshini S.
Jun 28, 2016 586 views Varsha S.
Jun 28, 2016 742 views Sangeethamony S.
Jun 28, 2016 348 views devi U.
Jun 29, 2016 469 views Erika M.
Jul 01, 2016 474 views
I'm currently a sophomore at James Lick High School and I love singing. Singing is my passion and I like making up songs with random lyrics to it. #singer... Shakuan F.
Jul 02, 2016 634 views
I am curious and want to understand how much money goes into a single semester abroad. #college #college-bound... Tiffanie L.
Jul 13, 2016 719 views
I believe most people answering the questions on careervillage are mainly people who are willing to help students find their way as they grow older. As a person who is helping others such as us students on career village, are you satisfied with where you are now #college #career #jobs...