Yandira Melon

Badges
Following Tags
Active Topics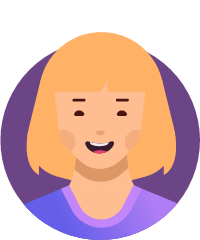 Grace D.
Mar 17, 2015 1112 views
Hi I am Grace, I am currently a sophomore in high school but I am very interested in this field of study. I just wanted to know some steps that it takes to actually become a social worker because a lot of people go to college to major in psychology but never put it to use. So it is a waste of... KC K.
Jun 02, 2015 11686 views
I'm in my second year of college and thought I would major in psych and then decide if I will get my MA in social work or counseling later, however I heard about the advanced standing option for people who get their BA in social work so now I'm leaning towards that. I want to facilitate horse... Alisha S.
May 10, 2016 1076 views Naeema M.
May 12, 2016 441 views
I am dedicated and always ready to do what my heart has longed for. I also care about what I'm doing even if it doesn't turn and seem to be accurate. I know by choosing the right classes that will give me a bright idea of my future goals. #doctor #nursing #physician #social-work...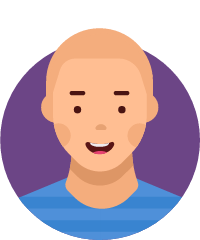 Maggie C.
May 12, 2016 678 views
I am considering a Social Work major or a Psychiatric major. Nearing the end of senior year (high school)? #career-choice... Micah S.
May 13, 2016 505 views
I want to be a social worker #job... Micah S.
May 13, 2016 414 views Deana A.
May 14, 2016 696 views
What are the differences in classes and the college experience between earning a bachelor's degree and a master's degree in social work? #psychology #degree #social-work... Alicia L.
May 16, 2016 549 views
Hi! I am a freshman in college and majoring in musical theatre and social science. When I graduate, I want to go to graduate school to get a master's in social work. Because I am planning to pursue a career in social work, specifically adoption social work or child welfare, I was wondering how... Dionne H.
May 16, 2016 392 views
I was told that if I wanted to own a group home I would need to have experience working and dealing with children but someone recommended the clinical social work degree saying that it would include knowledge of childhood development and would give me more reach as a social worker.... Jodie-Ann W.
May 17, 2016 360 views
Recently I've been seeing post and articles including pictures of holograms and devices where a touch of a fingertip is not necessary for it work. The touch screen was a big step ahead from the previous button touching but how much more can technologists push? I would like to be an innovator... Bethany S.
May 17, 2016 453 views Belen B.
May 18, 2016 2166 views
The college I applied to did not have social work for bachelor's degree and so I decided to take sociology. However, many people are saying it does not connect to social work. Is that true? #career #science #degree #social-work #work... Moira W.
May 19, 2016 475 views
I want to help people, that's my interest in social work, and I want to travel. #social-work... Jennifer C.
May 20, 2016 490 views