Jennifer Jortner Cassidy
Badges
Following Tags
Active Topics
Active Locations alexis L.
May 13, 2016 840 views
I am currently a junior in High School and I am interested in getting a job. I need some input on whether or not it is beneficial to at least have some amount of work experience and if I have experience how would that help... Tiffany S.
Nov 01, 2016 565 views
I live in a very rural community. Some people have said that they couldn't go to certain schools and colleges because people looked down on the school I went to. Others said that since my school has a lack of teachers and some of our classes are online, colleges don't like that either. However,...
#college #online-learning #college-bound #high-school-classes Jackie G.
Feb 06, 2017 1237 views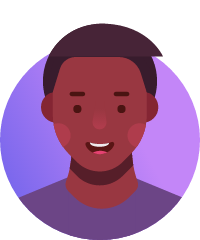 Brandon H.
Feb 09, 2017 625 views Jodie A.
Feb 13, 2017 653 views Paige O.
Feb 22, 2017 378 views
I would want to know what colleges accept Graphic Designing online because I am thinking about becoming one. #graphic-design... Joy Z.
Apr 29, 2017 525 views
I am planning to make an organization where people can support online learning, like Khan Academy, edX, and Coursera. I already have a plan of how to make a website and stuff, but I don't know if this is an organization, company, or charity. This plan also involves donating money. Right now I... Nicole T.
Sep 01, 2017 459 views Quiana L.
Oct 09, 2017 44580 views Jennifer H.
Dec 09, 2017 621 views
10 votes
11 answers
Active Apr 06 Renee J.
Jan 15, 2018 510 views
I am been curious about the stigma attached to the new university models from adult or returning students who cannot attend a regular university class. #higher-education #online-learning... Alicia F.
Jan 20, 2018 309 views
i am trying to learn enough Japanese to be able to take the AP exam for it and I'm not sure if there's a good way for me to learn it. I've watched several videos about kanji and know the basics for grammar, but is there a more efficient way? #foreign-languages #japanese #online-learning... Maeve K.
Jan 24, 2018 190 views
Since I was six years old I have dreamed of becoming a teacher. However, I recently read and article online that predicts that within 50 years half of all human occupations will be replaced with artificially intelligent robots. Should I be concerned about my career as a teacher being cut short... Jhade L.
Apr 03, 2018 192 views
I'm asking because I have a tendency to focus on less important things than the task at hand sometimes. #focus #help #off-task... Katelynn R.
May 21, 2018 239 views