John Medeiros MS EHS
Badges
Following Tags
Active Topics
Active Locations Jose G.
May 04, 2016 473 views nihar R.
May 17, 2016 545 views Risa M.
May 19, 2016 611 views
I'm currently unsure of what exactly I want to do in the future, but I have a heart for at-risk, underrepresented, vulnerable populations, preferably somewhere out of the country. This, however, is a rather broad umbrella topic and I hope to find that career for me through various opportunities...
#leader #outdoor #volunteering #homeless #service #volunteer #veterans #undecided Tiffany H.
May 25, 2016 840 views
Seeing my options for the future...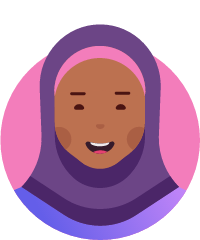 kirankumar S.
Jun 23, 2016 1722 views Alyssa C.
Oct 25, 2016 700 views Jordan B.
Oct 25, 2016 599 views
I'm a high school senior with ADHD and Dyslexia. I also have been successful taking high level math and science classes as well as AP digital art. I am considering a career where I can help other students with similar disabilities be successful in their STEM classes and, hopefully, pursue...
#educational-technology #teaching #dyslexia #stem #special-education Exelee B.
Oct 28, 2016 549 views Toni A.
Feb 07, 2017 418 views
Hello! I am a 20 year old college student and a month ago I was blessed with a beautiful daughter during my second semester. My first semester I was doing really well, I even made it on the Dean's List and would like to continue getting A's & B's. Online classes are already a challenge,... Victor B.
Apr 05, 2017 1079 views Ann N.
Sep 01, 2017 441 views
I am absolutely in LOVE with the outdoors and travel. My favorite subjects in school have always been Geology, Earth Science, and Biology. I am very passionate about the environment and sustainability. I look forward to all my classes, and I really enjoy being a student in general. College is... C L.
Nov 21, 2017 655 views Deshawn H.
Dec 18, 2017 508 views
Hello, I'm an 18 yr old male who is considering joining the Air Force or Army in hopes of becoming more mature, disciplined, and in better physical shape as a man. While also building relationships, becoming a better leader and hoping to advance in my career. However, I prefer to be not... Sarah S.
Jan 03, 2018 349 views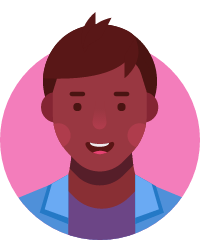 Karlyn L.
Jan 03, 2018 420 views
I just want a good paying job to give to the homeless, some charities, and some money to provide food, places to sleep, and fun activities for my family. #helping-others...