Nadia Goharian
Following Tags
Tags on answered questions
Active Locations I notice that the majority of people working in finance that I know of are men. Is there a reason for this? Should I reconsider my career goal? #finance #financial-services #investment-management #investing Salma
May 06, 2020 1477 views
Hello! I have been thinking and got an idea to sell something for some money. I am not sure what I would like to sell or do to make some money. If there is any ideas that you guys have, please let me know and any tips that you guys can give me that would be great! Just to remind you guys, I am...
Coopersburg, Pennsylvania A community to #financial-aid help I am three sport athlete with high honors, I go to a technical school and take Information Technology as my trade. #sports #medicine #sports-management #business #professional Tien
Apr 27, 2020 1965 views
I always chasing my dream since it no more my dreams then it will be my goal #success #business #technology #career I am interested in a finance career especially in accounting. But I wanted to know how long the career lasts and how easy it is to get a position in a company. #accounting #business #finance Ryan
May 11, 2020 1619 views
I just need some background information so I #career #interviews know what I focus on right now. Maria
May 11, 2020 425 views
#physical-therapy #college #finance #psychology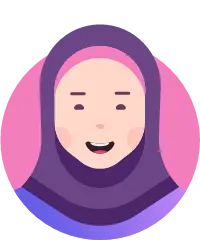 I am a student and enrol in business diploma. #student #business #finance #accounting Shea
Feb 01, 2020 416 views
I can't drive so after college I'm moving to Europe because it is more accessible than the US in this area. #financial-planning I'm debating between a two year school and a four year residential college. Two year would save me a lot #help But a four year provides a full experience #collegelife I cant decide is my money worth the four year or should I just transfer to a medical school after the first two years #nurse... Jesse
Mar 10, 2016 1682 views
I feel like I should be paying off my college loans before I even begin to think about investing in things like bonds, stocks, etc. Should I think about managing my finances like this or is there a better way? #finance #financial-services #investment-management #investing Carlos
Feb 23, 2017 1096 views
I'm a High school junior and really want to pursue a career in business or finance. I want an internship to gain experience and show an my interest to colleges. I know I'm young but is there any hope in finding a position like that? #business #finance #business-management #financial-services... Kate
Mar 17, 2016 1680 views
I know life is full of difficult decisions, but how do you know which decision is the right one? I'm having trouble deciding whether to go to school to get my BS in finance or pursue my dream of acting. #finance #financial-services #investment-management #investing My goal after college was to always become an entrepreneur and I want to start right away post grad with getting licensed. I am starting my research now and I plan on starting next summer after I graduate. I heard time is a hefty investment in this process and I want to be realistic when...