Scott Rompf
Badges
Active Topics
Active Locations Abby A.
Aug 29, 2018 107 views
2 answers
Active Oct 30, 2018


Houma, Louisiana Lucas M.
Aug 29, 2018 283 views
I've been constantly going back and forth between shooting for a big name school (and taking on the loans that go with it)and going where I know I can get an education for basically free. I feel like expert opinions could really help as, especially with undergrad, it seems like it isn't worth...
2 answers
Active Jun 21


Coral Gables, Florida Galyne H.
Aug 30, 2018 81 views
I have been working hard. I know I have to get my ACT score up a little higher to get where I want to be.... Elizabeth P.
Aug 30, 2018 110 views
I have gone on many tours of different colleges and I still have no idea which one felt the most "right". Is there some feeling that you can describe that may help me with my future decision of enrolling in a specific college? #future #help #career... Hannah S.
Aug 30, 2018 139 views Sujeong H.
Aug 30, 2018 133 views
I know an average student changes their major more than three times. This just adds up to time and money. #college-student #major... Tyler P.
Aug 30, 2018 142 views
just looking for advice on a decent plan and trying to minimize student loans...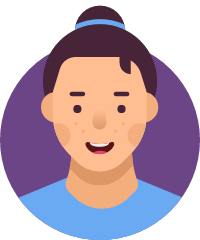 Lauren S.
Aug 30, 2018 176 views
Engineering is one major I'm considering but I don't know what I want to know. I'm afraid I have a different idea of what actually happens after schooling. I can see what classes those in that major take and what companies they may work for, but how different is the class work to an actual...
2 answers
Active Sep 08, 2018


Portsmouth, Virginia Kylie H.
Aug 31, 2018 117 views
A lot of scholarships don't seem to apply to me, how do you find ones that do?... Kaitlyn S.
Aug 31, 2018 97 views
My family is a lower middle class family, so money is very tight. Scholarships are my best bet at college, so I want to find out how much I can get payed with scholarships alone.... Logan B.
Sep 04, 2018 118 views
2 answers
Active Sep 05, 2018


Versailles, Indiana Olivia G.
Sep 05, 2018 204 views
My name is Olivia and I am in the 8th grade at South Ripley Junior high. I love to care for babies and kids. I like to babysit babies and kids,I am a big baby lover and a kid lover too!...
2 answers
Active Dec 23, 2018


Versailles, Indiana Aaron S.
Sep 07, 2018 128 views
I have thought about a roomate situation, but is that always the main option?...
1 answer
Active Sep 07, 2018

Houston, Texas Johan R.
Sep 10, 2018 115 views
I am a junior in high school, and I would like to job shadow a doctor in Chicago. My interest is to learn what it takes to become a doctor....
2 answers
Active Jan 21


Melrose Park, Illinois Leighlyn H.
Sep 18, 2018 125 views
I heard that in the past, scholarships were more based on academics than on need and race/ethnicity, but now things have changed so that need and race/ethnicity are more weighted when choosing which candidate gets a scholarship--whether consciously or subconsciously. Is this true? This just...
1 answer
Active Sep 19, 2018

Lynnwood, Washington