Raj Khurana
Badges
Following Tags
Active Topics
Active Locations 4 answers
Active Sep 19, 2018


San Jose, California I just want to know that I will be successful in my job, and I really like the anatomy of the bones and muscles, so I think orthopedics is the right path for me to go. #science #graduate-school #physical-therapy...
3 answers
Active Oct 15, 2018


Pittsburgh, Pennsylvania I want to take grade 11 physics, biology, chemistry, and grade 12 chemistry all in grade 11. I would have two each semester, would this be too hard to organize? #science #school #courses #highschool...
2 answers
Active Oct 17, 2018


Toronto, Ontario, Canada I am a high school senior and a Muslim, Indian woman. I want to pave a way for myself to achieve my goals and experience my dreams. How can I take advantage of who I am, a woman of a minority, and still earn a degree in STEM? #science #minority #women-in-stem #empowering-women...
4 answers
Active Sep 19, 2018


Canton, Michigan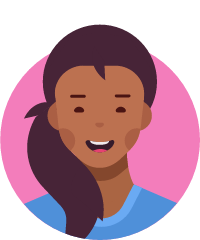 I am not yet attending college, but several people have already recommended work study to me as a generally useful tool. What would you recommend for a prospective chemistry major? #work...
3 answers
Active Oct 24, 2018

Colorado Springs, Colorado I work at a hospital so it can be any shift, but is there a schedule that seems to work best? #work #school... I hate math but I love science...
3 answers
Active Oct 10, 2018


Milwaukee, Wisconsin I know I want an internship so that I can gain real world experience in whatever I decide to go into, but I have no idea about how to get one. Do you research online? Do you talk to your professors? I don't know. #professional #internships...
5 answers
Active May 01


Burlington, North Carolina I would like to know some advise on dealing with stressful situations....
4 answers
Active Sep 10


McKeesport, Pennsylvania I want to start networking and become more knowledgeable about this career.... I have to work to continue going to school....
1 answer
Active Oct 10, 2018

Madison, North Carolina I have financial struggles therefore I need to work. I need help with managing time and having a balance so I don't stress myself out. #time... I really want to be a medical assistant while I'm working on my bachelors degree. I'm a senior in high school with 3 classes and I was just gonna see if I could start on the 9 month program now so that I could start a job next fall? I don't want an associate degree in medical assisting but just...
2 answers
Active Dec 04, 2018


Central, South Carolina 2 answers
Active May 05


Irving, Texas