Kelly Reed
Badges
Following Tags
Tags on answered questions
Active Locations Isaac
Aug 31, 2021 306 views
My question is in relation to the United States specifically Texas.
#occupational-therapy #college #medicine #healthcare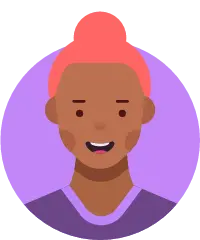 #education #education #education #education #education #education #college #college #college #college #college #college #college #teaching #teaching #teaching #teaching #teaching #teaching #law #law #law Mary
Oct 10, 2018 406 views
#medicine #veterinary-medicine #veterinary-medicine #veterinary #collegestation #westchester #education #elementary I know this is obviously specific to the school but I've been looking at my options for a major and I really feel like doing education and psychology is the best idea for my career plans so I'm wondering if anyone has any personal experience doing this. #psychology #college #education...
Graniteville, South Carolina I am interested in becoming a physical therapist for athletes #medicine #sports #physical #therapist Lyric
Jan 17, 2018 513 views
I have hopes of studying biology in college but do not know if it matters which Biology I select as my major. #majors #medicine #biology #academic-advising #college #college-major I'm a CareerVillage staff member and I'm posting this because we know that many young people are looking for the answer to this question. This is among the most popular questions searched by youth, and we're hoping you will take a moment to share your response to it. Thank you! #college... Anued
Apr 24, 2018 425 views
I've been debating for the longest time whether to do Speech Pathology, Natural Sciences, or do Pre-Med. I'm interested in all of them to the same extent, but am not sure how to choose one #medicine #speech-language-pathology #science #choosing-a-major I am a high school senior. I am considering either a Physical Therapist Assistant program (2 year) or to go to college (4 year+) to be a Physical Therapist. However, I have two problems. The first: I don't want to work for a Physical Therapist who considers me to be "inferior" or patients who... Alisha
Jan 12, 2018 1148 views
I am interested in teaching computer science to middle and high school level students.
#education #teaching #college #college-admissions #college-major #college-selection #college Zena
Jan 16, 2018 475 views
We had to do a project in English about our "Ideal Education System" and this question came to my mind. I also want to be a teacher.
#teacher #respect #education Tori
May 19, 2016 911 views
I feel like becoming a teacher would be the smart thing to do, but I also don't want to waist my time. My short term goal is to be a teacher gain experience and then become a principal. Then my long term goal is to be a principal so I just need to know if I need the experience of being a... Im a junior in high school, trying to narrow down my career choices. I know i want to do something medical, and im willing to put in the time for something im passionate about. However, it becomes a problem of money and tuition for 10-15 years. I also cant really imagine studying generalized...