Career Questions tagged Abroad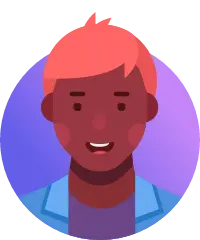 Interested in global and international business; speak four languages including French, Russian, Romanian, and English #international #abroad #internationalopportunities Jack
Apr 17, 2021 328 views
I'm a Junior and have recently been thinking about what I want to major in, which university is the best fit for me, and what career is suitable for me. Over the past few months during the pandemic, I've thought over wanting to get into Computer Science, and studying abroad in Japan seemed to... Delia
Feb 26, 2021 247 views
#travel #college #abroad #europe #USA #degree Hello, i'm a junior and I am not sure where I want to go after HS. I am still debating if college should be an option or not, and I would love to travel, see the world, make a difference. Thank you.
#travel #business #art #entrepreneurship #abroad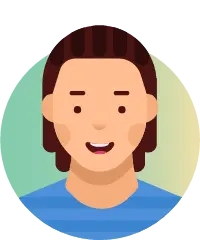 Yuri
Jul 17, 2020 405 views
Considering that the Covid situation won't end soon do you think there will be remote internships in the IT field? I think that this choice for IT companies should be really interesting because at least you don't have additional costs except the salary, so I'd like to hear your point of view...
Reggio Emilia, Emilia-Romagna, Italy Blake
May 09, 2019 553 views
I have only ever worked in the IT field since I was in High school. I am getting an international degree with a focus in MIS Global IT leadership and Management. I learned intermediate level French in France and Canada. I can finish my degree in December; or I can postpone it a semester and go... I'm not in college yet, but I want to know the different opportunities and experiences you may have received but didn't take the chance to do it! I want to learn from other people's mistakes so that I live out the rest of my 4 years to its fullest. One thing I want to do to study abroad, but I... Anna
Aug 16, 2018 675 views
#travel #abroad #language # #study-abroad #international Suzy
May 22, 2018 657 views
I will be attending Graduate School in either Ireland or the UK this fall, as an international student I am nervous about not feeling part of my University as much as I did when I attended an Undergraduate course in the US. Will my status as an international student make it harder to feel... I want to travel the world and still work when I get out of college #abroad When I go to college I would like to study abroad, most likely in Europe or Australia. If anyone has ever studied abroad, what was your experience? Did you make a lot of friends? Was it scary? How expensive? #college #school #travel #study #abroad #world #europe #vacation Is there a way for some one who has already graduated to study abroad? What about internships (domestic or abroad ) can some who already graduated find these? I was I a school where high schoolers graduated with a associates of art before graduating high school. I'm looking to go abroad next... What are the best schools to go to in Korea in that field or fields related to it? What are places I could look for jobs? #art #makeup #study #abroad #korea #career-details Do you have any experiences doing so? #volunteering #abroad #volunteer-abroad
5+ million learners use CareerVillage to get career advice.
About us