Career Questions tagged Abroad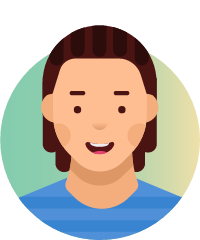 Considering that the Covid situation won't end soon do you think there will be remote internships in the IT field? I think that this choice for IT companies should be really interesting because at least you don't have additional costs except the salary, so I'd like to hear your point of view... Blake M.
May 09, 2019 222 views Jessica D.
Aug 24, 2018 390 views
I'm not in college yet, but I want to know the different opportunities and experiences you may have received but didn't take the chance to do it! I want to learn from other people's mistakes so that I live out the rest of my 4 years to its fullest. One thing I want to do to study abroad, but I...
#money #life #college #travel #abroad #regrets #excitement #finance #confusion Anna N.
Aug 16, 2018 343 views Suzy M.
May 22, 2018 381 views Alyssa B.
Jan 16, 2018 204 views
I want to travel the world and still work when I get out of college... Theresa T.
May 17, 2017 4181 views
What are the best schools to go to in Korea in that field or fields related to it? What are places I could look for jobs? #art #makeup #study #abroad #korea... Josephine C.
May 17, 2017 683 views
When I go to college I would like to study abroad, most likely in Europe or Australia. If anyone has ever studied abroad, what was your experience? Did you make a lot of friends? Was it scary? How expensive? #college #school #travel #study #abroad #world #europe... Theresa T.
May 17, 2017 428 views
Is there a way for some one who has already graduated to study abroad? What about internships (domestic or abroad ) can some who already graduated find these? I was I a school where high schoolers graduated with a associates of art before graduating high school. I'm looking to go abroad next... Jackie G.
Feb 09, 2017 396 views