Career Questions tagged Mortician I plan on starting the process of becoming a mortician after graduating highschool this year so I want to know how long it takes so I can plan financially and base other decisions on how long it'll take.
Huntington, West Virginia This question was asked anonymously by a student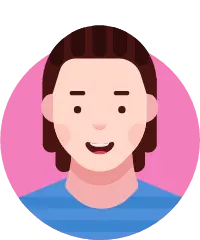 How would i get started as a mortician? Would I need to get to school for this career and if so where do i start? Kayla
Oct 04, 2022 188 views
Are there certain schools I have to attend, which is the best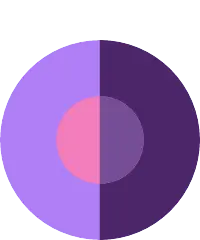 anna
May 11, 2022 318 views
I believe my long term goal is to become a mortician, but i am not 100% sold yet. I am looking to learn more about career paths or fields that work closely with morticians? Kira
Apr 21, 2022 629 views
To all professional morticians out there, do you have any tips as to how I can study and research mortuary sciences? I'm unsure where to begin. I'm trying to learn more about work life in a Mortuary as I want to become a Mortician in a few years. Does the work ever become mentally taxing? What are some skills you never thought would be useful in the field but ended up helping you out in the long run? #mortuary #mortuary-sciences... Lyrik
Sep 28, 2021 432 views
#human-resources #Mortician Hope
Sep 09, 2021 554 views
I've been researching about mortuary sciences and was wondering where the best places to get a job to be one, and where to go to school is. Does it ever have a lasting emotional impact on you? I've always been interested in bodies though that does sound strange. #mortician #mortuary-science... Ayla
Sep 01, 2017 532 views
I plan on attending mortuary school after I graduate this year but I'm confused about all the career branches associated with the Funeral Home business. What I personally want to someday do is work in the funeral home, assist in picking up bodies, transporting to the crematory,... Aliza
May 18, 2016 775 views
I want to do a sport to have fun in college. I'm going to be a mortician, fun time is always needed. #sports #dance #studying-tips #scholarship #mortician #cheerleading
Dundee, Scotland, United Kingdom Aliza
May 18, 2016 942 views
Applying for scholarships to help me through my 2 years which is all Mortuary takes and on campus living I have no help. #science #scholarships #scholarship #helping-people #mortician #career #career-counseling
Dundee, Scotland, United Kingdom Well, my name is Floretta and i'm 15 years old every since i was young i wanted to work with people that dead I want to be a Mortician when i go up. I ask this question because i want to know do i have to get train and go to school for a lot of years and how long i have to go to school....
5+ million learners use CareerVillage to get career advice.
About us