Maya Goldman
Following Tags
Tags on answered questions
Active Locations I want a career that is stem related, and is more based in biology, I enjoy the study of microscopic organisms or cells, what career would suit me? what is the correct name? I am a senior in high school but don't know which engineering discipline to go into. Chemical engineering used to be my top choice but I was told it is too niche. What options exist for employment and job prospects?
Rock Hill, South Carolina Is it also worth majoring in civil engineering if you want to major in engineering as it pays a lot less than the other choices? I want to do architecture based building with homes and residential properties, but some people have said civil engineering is a better pathway to get to this...
Rock Hill, South Carolina I am currently a sophomore in highschool and want to go into the engineering field. I am just wondering what I can do now to prepare myself for the future. Emma
Jul 30, 2022 1001 views
I love Solving problems and I love algebra but I hate computer work and I want to be in the engineering field I want to do stuff with my hand not on the computer
Voorhees Township, New Jersey jesse
Feb 11, 2022 325 views
i like to work with my hands and im very interested in motors #engineering Tara
Oct 24, 2018 884 views
#college #scholarship #money #financial-aid #help Hi, I am a sophomore and I just wanted to know does it matter to employers which college I get a degree from? would I have a better chance at getting a job if I went to a university rather than an online school? #college #jobs #employers #hire #employer #hiring #employment Gavin
Mar 08, 2019 334 views Hey! I am an aspiring entomologist and am currently trying to decide what colleges would be best for my desired field. I live in the south but really am willing to go pretty much anywhere in the United States to study. #entomology #colleges #picking #programs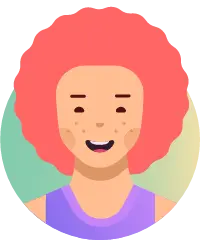 #Solar #Engineer #Qualifications #Classes I'd like to know what type of skills (modeling programs, GIS..) are required to work in coastal engineering and what type of jobs could I get.
#engineering #coastal #modeling