Craig Allinson

Tags on answered questions Wesley
Oct 28, 2015 1062 views
I want to know how engineers make money #engineering #money #fun Hello, iam a junior in high school and I have an interest into engineering. I am debating on which branch is best for me. Currently, I am taking statistics in high school and i am fairly efficient in chemistry. Physics is not my strong suit but I can learn. I am leaning towards software... #computer #science #computer-science #computer-hardware I want to major in biology and I heard it was a difficult course #science #biology #marine-biology I know that many forensic scientists work in laboratories and even police stations, but who hires them? Where would I go to to apply after I graduate from college? Is it through the government? Or are there private companies that can help with private parties? #science #biology #chemistry...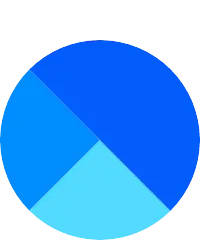 Aren
Sep 07, 2021 311 views
My name is Aren and ive been modeling and designing since 2018-2019 and Ive been playing roblox since 2012, I would like to try to get a job at roblox as a 3d modeler and 3d designer someday
#roblox #3dmodeler #designer #technology Amy
Nov 01, 2021 314 views
#curling
#athletic
#Curling #sports #athletics Toni
Sep 12, 2021 384 views
i am young and open to try knew things as a student #biology #pob #chemistry #science #research I am a hardworking student who want to be independent in life
#women's must rise #physics #chem #chemistry #STEM #science
Thohoyandou, Limpopo, South Africa I want to be a software engineer because it has a very high rate of pay and it is what I am interested in, in the digital age. #technology #software-development #engineering Danny
Sep 16, 2021 268 views
I go to Galileo. #engineering #software #computer-software #engineering #technology Abby
Oct 25, 2021 456 views
I've heard mention of the job title "applications engineer" at an optics conference I attended recently. It seems like they work with customers to develop a product based on the customer's specifications. I'm interested in science communication and hands-on physics / engineering. Is this the... I am a junior/ senior in college studying Computer Engineering and I am excited but worried about what's to come next. #college #computer #engineering #computer-science #engineer #computerengineer #computer-software #engineering #engineer #job #career