Madison Maddox
Badges
Following Tags
Tags on answered questions
Active Locations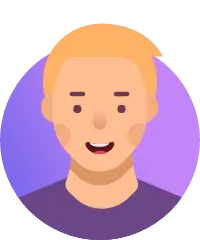 Case
Dec 21, 2020 430 views
I like building and designing things but I dont know where would be best to further my education. #engineering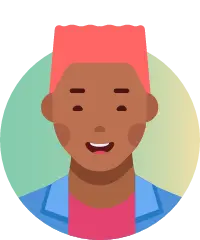 Ethan
Mar 25, 2020 713 views
I am a college freshman who has experience in all three of these fields through internships, research positions, and other leadership opportunities. I'm wondering how the virus will effect me being able to get a job/internship in the future? #COVID-19 #data-science #analytics #data-analytics... Marie
Jul 22, 2020 504 views
alot of signs and people are saying we are in this together but hospitals are not allowing visitors and we might have family there
#hope #Covid-19 Kiran
Feb 25, 2017 770 views
I want to do 2 year associate degree but I need to know which universities are offering that ? I have google it but it seams mostly community colleges are offering associate degree but if you know any university are offering please tell me
Maybe in Virginia or Texas or Maryland
Thanks I have completed my graduation in B.Sc Nonmedical in 2019. I am good at arts and my typing speed is good enough. I have more than 1-year of experience in Data entry but I did not satisfied. Now I am looking for a new skilled and professional carrier and I don't know which one should I... I have completed 2 years of my college,3 more were left but now i have started to realise that this is not the career for me, what should i do? #career #colleges #dropout #career-choice #career-advice #career-plan I want it to be something I love and am interested in! #career-paths kabia
Dec 24, 2020 209 views
I an a registered nurse #chess
Luton, England, United Kingdom When asked "What are your strengths?" Should I list my strengths with examples or just strengths alone? #Interview I am thinking about becoming a biomedical engineer and I want to learn more about what this job entails. This has always seemed interesting to me and I want to learn more about this occupation. #biomedical-engineering #biomedical #biomedical-engineer Hope
Dec 25, 2020 7775 views
#history#geography #tourism I'm a senior high school student and right now, I am taking up STEM. I want to have now a specific career choice as I'll go to college but right now I am still in hesitation of my choices. Assessing myself, I realized that I am really good at writing, science, and planning things out. Aside...
Legazpi City, Bicol, Philippines amit
Dec 29, 2020 306 views
i completed my bba in 2019 in the month of september, after that i gave MAT exsam but failed to score good with percentile of 23% . and now i am stuck with my career . i want a better career option for me. #career #students #college .also i want a better collage regarding my career i am from government high school J B Nagar bengaluru #professional #science #scientist #college #college-major #college-majors For my future #doctor #teacher #scientist
Chennai, Tamil Nadu, India