Matthew McNatt
Badges
Following Tags
Tags on answered questions
Active Locations I'm almost finished with college and I have yet to find a summer job. I'm afraid that this may hinder my job search after I graduate, since I have very little job experience. This has caused me to begin to stress and worry and wonder what am I going to do once I finish school. I feel like now... I am 19 years old at university. This summer I've immersed myself in a variety of texts ranging from philosophy to leadership advice. I still am, however, looking for that one book to spark a certain inspiration. If you have any book recommendations, I would love to hear it. #entrepreneurship... Nora
May 18, 2016 1655 views
I speak 2 languages (including English) fluently and 3 more at varying degrees of functional fluency. One language I know that I think is particularly unique is American Sign Language, which I learned in school and at an academic summer camp. Now that I'm thinking about potential career choices...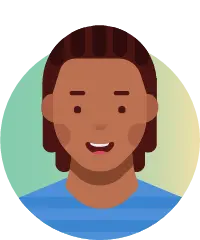 I am currently a sophomore in high school. I will soon be looking at potential colleges that I would like to go to and potential careers I would like to pursue. I have taken an interest in philosophy and questioning the institutions and beliefs around me. I would like to major in philosophy in... Joana
Sep 26, 2015 2327 views
Can someone give me a list of types teachers Out there instead of school (Don't give me English, math, science, etc.,) I want to become a teacher out there. But what other teachers are there?? :) #teacher #art #children #learning #talent Molly
Feb 11, 2015 1299 views
I want to go to college to become a teacher but im nervous that once i enter the classroom i will not be able to handle some things teachers experience in the classroom? #teaching #learning #behavioral I am currently a junior in high school and have recently decided to major in Economics in college, I have heard a lot about minors, but I still want to learn more about them. For example, do you get degree for taking a minor? Do you have a lot more classes if you take a minor? But most...