Traci Thomas
Badges
Following Tags
Tags on answered questions
Active Locations I'm currently a senior at a private school. I have always had an interest in the law field and just recently chose to go in the direction of being a paralegal. I desire to attend Drury University in Springfield, Mo. #law #paralegal #drury Incoming freshman in college studying for a BFA with a concentration of painting and minoring in illustration. #art Anna
Jun 08, 2021 269 views
If I become a dermatologist I would stay in Massachusetts because they are needed here. #dermatology #dermatologist #medicine #doctor #college #film #video #edit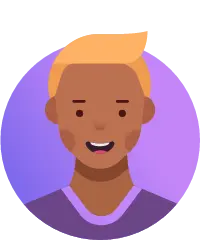 I am 16 and would like to work with brands and on my own terms. #career Maria
Jul 02, 2021 211 views
I'm interested in careers that involves creativity and works that involves me being hands on.
#NYC#careers #career I'm 16 and a senior in high school. I love animals, I want to work with them when I get older but I don't want to work with blood and needles. #animals #veterinarian #senior
#non-surgical Tamia
Jul 28, 2021 362 views
I want to do something in the future that has to do with programming and design, maybe animation? I don't know, but I want to do something creative and I want to do it with computers. I have no idea where to start. I am going into my senior year in high school and I still no nothing about... i've stuck to the thought of my career job being an architect, but i can't seem to find much about the job. i've watched maybe two videos on youtube about finding offers, and how it's kind of difficult to get customers sometimes, so mostly you're just waiting for a call. also, i've found that...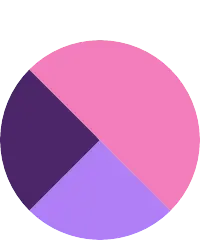 Kyra
Jul 28, 2021 199 views
I'm homeschooled and I want to become a chef because I like to cook and want others to taste my cooking #chef #cooking #culinary-arts #culinary
Redford Charter Township, Michigan nicky
Jul 30, 2021 239 views
How could I find someone who wants to be a musician just as much as I want to be?
#music Edwin
Apr 23, 2021 350 views
I am a Junior in high school and am interested in pursuing a psychology career. I was wondering what Colleges/Universities in California offer a good psychology program. #programs Jacob
Apr 22, 2021 292 views
I want to make money by designing logos or other things for business's to make money but I want to know how much it will make. #money #income # #career-paths How Do You Become A Crime Scene Detective? I would love to become a crime scene detective. I would like to know how to achieve that? #crime-scene-investigator #crime Sammy
Apr 15, 2021 409 views
I want to become a Pediatrician since I was 12.
#pediatrician