dave friedman
Badges
Active Topics I have been into music for 7 years and I have always enjoyed math in schools. I would like to find a career that incorporates both. music... Let's say you're in an interview, and they ask you if you have any experience in this field. Instead of saying just "no", how could you word it better? job interviews... Trends in education are becoming more technology driven. The personal connection for educators and students could be at risk. What will the future role be for educators as technology becomes the driving force in education? guidance-counselor... I have seen people struggle in different ways based on the task or project we take up. Does that mean we all struggle in the same way?...
Vancouver, British Columbia, Canada Hi my name is Faith and I'm 21 and I also have a learning disability and it's been hard for me to get a job because of the way I talk in an interview was hard for me to talk in an interview interviews job-application work But mainly I want to work like in fast food or a daycare or as a...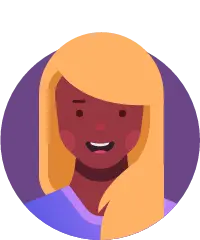 I recently applied for a full time position and am waiting to hear back after they requested additional information about me. In the mean time while I'm waiting for a possible interview, I'm reaching out to recruiters at the company. Sometimes the recruiters don't know anything about my field... I love to hunt, fish, and photography.... I don't do very good in school but want to go to college. What are my best options?...