phillip rasy
Badges
Following Tags
Active Topics
Active Locations Lera K.
May 04, 2016 991 views
I'm considering becoming a doctor, and I would like to know the ways in which technology is important to people in this profession. #doctor #medicine... madison H.
May 04, 2016 1251 views sadira C.
May 13, 2016 563 views
My future career goal is to establish a real estate company , the college that I plan to attend does not have real estate as a major so I will be taking marketing instead. so I was just interested to know what courses I would be taking in the marketing major . #teacher #professor... Stuart W.
May 13, 2016 504 views
I've always been a guy who liked to get the best deal for anything, which inherently causes me to go with the choices that cost the least. I've been wondering if I should live on the campus where I might have more opportunities to be with other students and go to events, or if I should go with...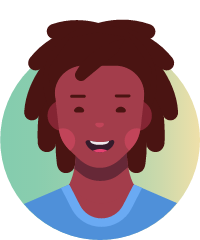 Tre G.
May 13, 2016 2642 views
When I grow up I want to be a doctor, but I also want to be an artist as well. I really love painting but I love helping people as well. #doctor #painting...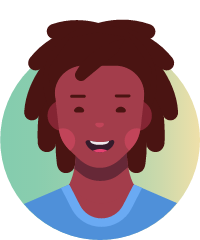 Tre G.
May 13, 2016 602 views
When i grow up I want to be a professional football player. I also want to go to school when I grow up but Im not sure what for yet. #sports #football...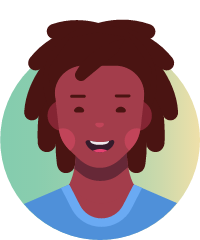 Tre G.
May 13, 2016 584 views
Playing soccer is my favorite thing to do in the whole world. I love playing with my friends at home and at school. When I grow up I want to be a pro soccer player so i can have fun with my friends all the time. #sports... Brenton W.
May 15, 2016 681 views
Scholarships allow students to feel fulfillment for their academic achievements and hardwork, as well as compensation for the price of education. Physical therapy schools in particular because of the increased need for clinicians need readily available information to make academia affordable....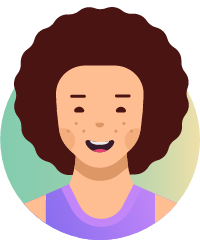 Grace D.
May 16, 2016 384 views
I am looking at colleges to attend and I never know what to ask the school after they give the usual speech. #student... shosh O.
May 16, 2016 660 views M W.
May 16, 2016 814 views
I would like to increase my chances for financial success and enjoy what I do. I am told to do what I love, do really well and I will make money at it. There is nothing that I absolutely love yet other than watching NBA basketball, YouTube and I love travel, although I've only vacationed with... Nayelli G.
May 16, 2016 459 views
I found actuarial science as an interesting major because I am a math person and I noticed that they work with a lot of mathematics.... Yula K.
May 16, 2016 539 views
When I grow older and graduate college I want to move to korea and teach high school students english because in korea english is a language that they want to know and learn how to speak it. #teacher #college-major #education #english... Szatana J.
May 16, 2016 505 views Hailey C.
May 16, 2016 833 views
I am asking this because when I started my first year of college I was not planning on having a minor. I have asked a handful of people if it is really necessary and I always get different answers, so now I bring my question to this website for the professionals. My advisor at school is pushing...