Jimil Burkhart
Badges
Following Tags
Tags on answered questions
Active Locations Laiz
Apr 11, 2017 1008 views
My roommate was going to school and took a semester off because she was really unhappy and unclear of where she was headed. She started taking classes again, but still feels lost and without grasp of her future. We were talking over breakfast this morning as she was expressing her frustration... Some of my friends know exactly what they want to study, many others do not. It is such a big decision to make, and post-secondary education is very expensive. Is it worth it? If I drop out of a program, I don't know what I'll do next. #career-counseling #career-path #undecided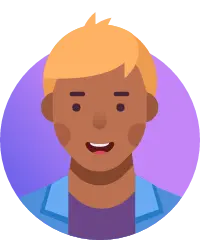 Nabil
Jan 19, 2020 583 views
s for Grade 10, but I still don't know what field I want to study at university and can't decide on any specific career? #undecided #career-counseling
Cairo, Cairo Governorate, Egypt Caleb
Apr 12, 2017 1345 views
When it comes to careers, I generally want to choose a career that interests me. However, I haven't been able to narrow my interests down to a point where I can choose a career path that interests me. Some of my interests include: Biology, Technology, Music, Programming, Psychology, Philosophy,... How do I find what I want to do for a living? What I want to do. #undecided #career-choice #career-counseling Tamra
Feb 26, 2020 808 views
I heard there was a free test to take about your personality and interests to help you decide upon a career but I don't know the name. #undecided #career-exploration #career-counseling How do you use that learning in your life now?
This is part of our professionals series In the future I would love to start my own business or become a programmer. If possible I want to do both. I want to know as much information as I can to achieve this goal. Hello, I am a senior in high school. As I soon go off to college I plan to go into the engineering field. My passion is music and dancing but I wanted to combine these passions with the field I wanted to pursue.However I am having trouble with it. I research and found that I was interested in... There's so many choices for me to pick from and I don't know when I should try to lock in on one. It would be helpful if there was something significant to focus on if I were to start computer programming. Computers have always been of interest to me on many different levels, both in hardware and software. Still, I have never been in a position to expand my personal skills and knowledge of computers. To be able to create the things I have always dreamed of, I would like to program or even code in... Henry
Sep 27, 2022 358 views
This is for my computer class and even though this is for my class I want this question to be answered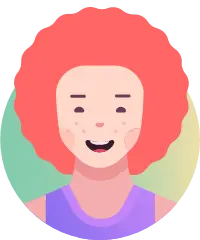 Axel
Jan 14, 2019 674 views
#computer #computer-science #programming #technology #computer-programming I am a beginner and I found it enjoyable. But I want to make it more enjoyable to gain more. #programming #computer-science #technology #math #computer-programming
Rajshahi, Rajshahi Division, Bangladesh