Kate Fay

Badges
Following Tags
Active Topics
Active Locations i want to be an engineer....
Huntington Park, California Ali G.
May 08, 2016 2340 views
I am interested in a job in technology, but i'm not sure how to go about deciding what company to work for. How did you pick the company you are working at? What factors did you take into consideration?... And what are some that offer great programs in Sports Management? business sports... I was just curious about different kinds of engineering. engineering... Well I've been wanting to peruse in this career and I want to know what I need to studie to become a good engineer.... uj J.
Jan 14, 2018 373 views
best colleges in east cost?... I wanted to become a surgeon since I was little, but as I got older, I also found an interest in both music and engineering. I want to choose the right career for myself, but I don't know how. surgery engineering music whatdoido... I want to be an Aerospace engineer but I am not sure if it is really hard to get into and find a good job in this area of engineering. I know the world always needs engineers but I don't really hear much or find a lot of information on Aerospace engineering.... Planning on woking in the tech field. technology... I am currently a senior in high school and I am interested in studying STEM in college. I realize that women in the STEM field are far and few between, so what can I do as an individual to help more girls explore STEM fields in school? women-in-stem math science engineering... I am currently pursuing electronics and communication...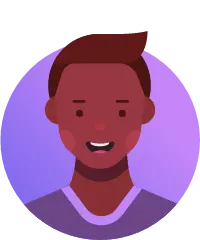 I recently graduated college with a degree in Mechanical Engineering. I haven't bee able to land a job despite a good GPA and a good range of skills in CAD design and programming. I never got the chance to work an internship as I was taking summer classes. I have sent several applications and...