Career Questions tagged Structural Engineering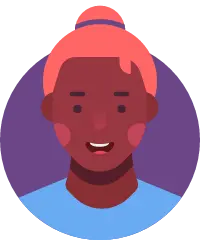 sam
Oct 24, 2020 394 views
Hello , I'm in my first year studying civil and structural engineering and I'm interested in automotive industry so I want to know if the structural engineers is needed in this field and if so , what are the essentials I need to have ? #Structural-engineering #Cars #automotive I am going into civil engineering for college next year, and I hope to focus on structural engineering. I honestly have no idea of the difficulties involved in the career, but I enjoy seeing how building and structures deal with live load and dead load. #civil-engineering #structural-engineering This is my major and I'll be graduating soon. One of the reasons I originally chose this was because I always liked math and physics, but I wanted to make sure I could use those skills to help people, but lately I've seen this field as more of putting up high rises and luxury condos for people... As a junior I need to start thinking about colleges and career paths. I am looking for a more specific goal. #engineering #structural-engineering Ian
Oct 31, 2016 576 views
I would like to know this question because i hope to pursue a career in structural engineering, but i don't just want to be stuck in an office all day. I would like to get some hands on experience with the projects i am working on. #construction #structural-engineering
Shippensburg, Pennsylvania Jakob
Oct 31, 2016 870 views
Wondering which extracurricular activities might look best on a resume once I graduate college for an engineering career. #engineering #mechanical-engineering #civil-engineering #architecture #structural-engineering #architectural-engineering
Santa Clarita, California Jakob
Oct 31, 2016 4835 views
I am interested in becoming an engineer and would like to eventually work for a roller coaster company. I would like to know which specialization I should go for my degree. #business #engineering #civil-engineering #architecture #mechanical-engineer #structural-engineering
Santa Clarita, California I have constantly been told that there are more men in the STEM field than women, and as a woman, it would be more difficult to communicate with my coworkers compared to being able to communicate with them if I was a man. I was told that I would be surrounded by other men who would not take me... I am a freshman in college who is studying civil engineering. And I would like to know what would be the best skill in college to learn and take with me throughout my career as a civil engineer. #college #engineering #technology #civil-engineering #architecture #construction... Connor
Mar 27, 2016 1438 views
Hello I'm wondering if anyone out there can help me in decided where I should focus my energy towards in college because I don't want to go into something and hate it later on. #college #mechanical-engineering #civil-engineering #aerospace #aeronautics #structural-engineering Joshua
Aug 16, 2014 1317 views
I am considering architectural engineering as my major, but I also want to study architecture. Do I need to receive a bachelor's degree in architectural engineering and then a masters degree in architecture to achieve this goal because I want to become a architect and a architect engineer?...
5+ million learners use CareerVillage to get career advice.
About us